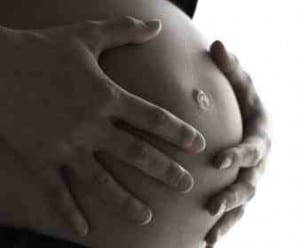 Smoking during pregnancy is known to increase the chances of a child having learning difficulties, attention deficit disorder with hyperactivity and being born prematurely. Now a new research suggests that the harmful effects of smoking may also be felt even if the mother is a passive smoker.
The study, which was conducted by the Behaviour Evaluation and Measurement Research Centre (CRAMC) of the Rovira i Virgili University, found that the newborns who were exposed to nicotine through both active smokers, and passive smoking mothers had poor physiological, sensory, motor and attention responses.
The research team evaluated the behaviour of 282 healthy newborns using the Neonatal Behavioural Evaluation Scale which allowed them to study the infants and their neurological responses between 48 and 72 hours of birth.  Among the mothers 22 percent were active smokers and less than 6 percent were passive smokers.
Out of the smoking mothers, 12.4% had between 1 and 5 cigarettes a day; 6.7% had between 6 and 10 a day; and 2.8% had between 10 and 15 a day. None of them smoked more than 15 cigarettes a day.
"Newborns who have had intrauterine exposure to nicotine, whether in an active or passive way, show signs of being more affected in terms of their neurobehavioural development. This could be an indicator of pathologies, independently of sociodemographic, obstetric and pediatric factors," Josefa Canals and Carmen Hernández, the lead authors of the study said.
What the scientists found was that the babies who were born to smoking or passive smoking mothers had a Central Nervous system that was weak and had a lower ability to stop a stimuli that could alter their nervous system. Additionally the babies of moms who smoked had less ability to regulate behavior and response in physiological, sensor, motor and attention terms.
Passive smoking mothers had babies with lower motor development that helps in movement, hand eye coordination etc.
"Health professionals should encourage future mothers and their families to eliminate or reduce tobacco consumption," said Canals.
Previous researches have shown that almost 11 percent to 30 percent expectant moms are exposed to smoke voluntarily or involuntarily although many know that smoking during pregnancy is one of the biggest cause of illness and death among mothers and babies.
When a pregnant woman smokes, nicotine concentrations in the foetus reach more than 15% of that of the mother.
The study authors found that in Spain, where the research was done, 43.5 percent of women between 25 and 44 years of age smoke, but the percentage falls to 26.5 percent when they are pregnant.
But they add that the present study shows that the baby may be harmed even if it is exposed to passive smoke.
"However, although women tend to reduce their normal tobacco consumption when falling pregnant, the key is to study the effects of exposure to small amounts of smoke on foetal development," conclude Canals and Hernández.
It is therefore important that pregnant women take extra care not be get exposed to tobacco smoke in any form.  The study has been published in the Early Human Development journal.
---
[ad]