It is estimated that 1 in every 4,859 babies in the United States will be born with anencephaly, a serious birth defect in which a baby is born without parts of the brain and skull.  A type of neural tube defect (NTD), the developmental issues occur within the first month of pregnancy, usually before a woman knows she is pregnant. Almost all babies born with this defect will pass away shortly after birth.
But for one Pennsylvania couple meeting their baby boy was a day they dreamed of – even though they knew their time with him would be short.
Jenna and Dan Haley learned of their baby's neurological defect in April, but decided they wanted to make the most of their baby's life by creating a bucket list they would tackle while Jenna was pregnant.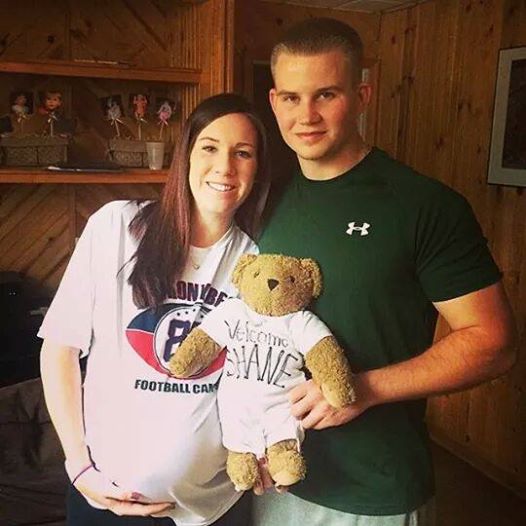 "He's still our little boy and even though he's been given such a short life expectancy because of anencephaly, we wanted to make sure that we gave him a lifetime worth of adventures and love while he's with us," Dan Haley said last month.
Living life to the fullest, the couple took their baby – who was still growing in Jenna's belly – to all the places they would have showed him had he of been born full term and healthy.
On their Facebook page they chronicled their adventures at the beach, museums, baseball games and aquarium.
On Thursday morning Jenna and Dan announced that their baby had arrived,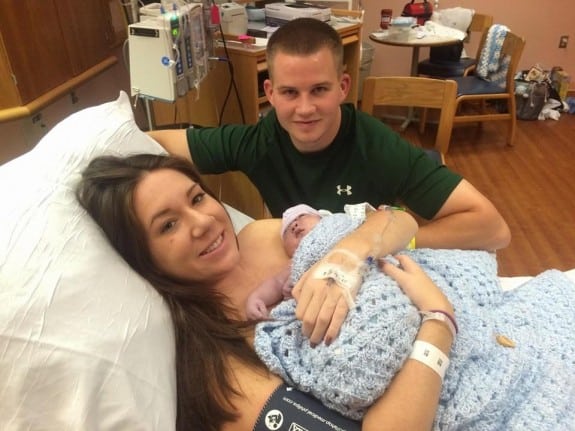 "Today at 6:15AM, after meeting his entire family and being baptized into the Catholic faith, baby Shane died peacefully in his Mother's arms .. we are so grateful for the time that we were blessed to hold and hug our son .. the support and prayers we have received from all of you have been amazing and we want to thank each of you with all our hearts .. Shane spent his entire life in the arms of people that loved him unconditionally and I don't think you could ask for a more beautiful life then that .. he is home now with the Lord and will forever be our little miracle!"
Congratulations to Dan and Jenna on the arrival of a beautiful baby boy.  My heart breaks for you and I wish that you could have spent more time with your precious baby.
Their hope, Dan says, is that others will realize how valuable life is.
"One thing we would want people to take away is that each human life is so valuable and that it's important to live each day to its fullest potential."
You can follow their journey on Facebook at Prayers For Shane.
---
[ad]