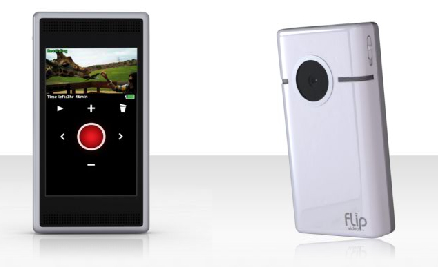 The Flip SlideHD is so much fun. As soon as it got here, I had it running in seconds. It is incredibly easy to use plus comes charged and ready to go right out of the box. Literally, within 5 minutes, I had shot a few quick videos of my children, let them watch the playback on the widescreen and uploaded them to my computer. I love it, they love it and it makes sending high quality videos as easy as snapping a photo with my phone.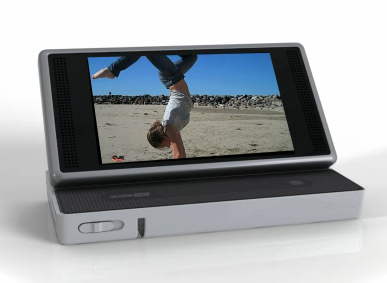 The Flip SlideHD is an HD quality mini video recorder with a slide out screen. It's very small, not the smallest Flip because of the added screen, but small enough to take with you anywhere. It is such a great thing for a family to have, especially if you have friends & family that live far away. You can make videos and little movies and just zip them off in a flash. It even comes loaded with handy software that could not be easier to use.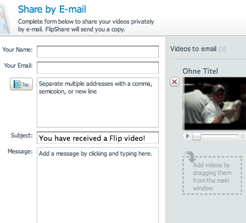 The included FlipShare software imports your video and lets you edit or prepare clips to share via email, your Flip Channel or upload to popular sites like YouTube or Facebook. You can even create video greeting cards, pull still images or save your edited clips back to your SlideHD to carry with you. One of the nicest features of the software, other than how incredibly easy it is to use, is the Magic Movie option. All you have to do is drag a few clips to the Magic Movie window and it will make an edited movie for you compete with transitions, credits and titles. If you don't like it, just hit try again and it will quickly run a new version.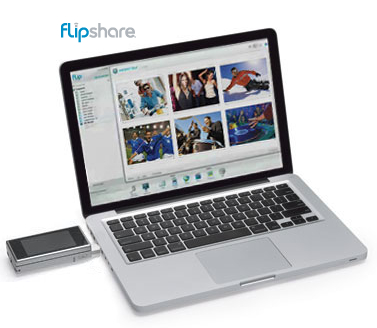 If you don't want to use it with the included software, it's just s easy to pull video off of the Flip to load into your favorite editing program. I very easily plugged my Flip into the USB port on my iMac with it's attached USB plug, imported the files into iMovie and had a movie to email out in a few minutes. Not only is it easy, the footage is gorgeous. For under $300, you have amazing HD quality video. It looks sensational on the built in screen, on your computer screen or blown up on your TV screen via an optional HDMI cable. Not only is the video you shoot amazing to see and send, but you can record a full 4 hours of HD video, watch it on the included widescreen or store up to 12 hours of video footage, images, edited movies or Flip Channel content. The Flip Channel allows you private access your footage and images from the web via FlipShare.com or even on your iPhone. The Flip SlideHD ($279) is compatible with both Macs and PCs via the built-in USB arm, has a 3" transflective screen (widescreen for playback), touch sensitive controls and 16GB of memory. It shoots video at 1280 x 720 with a 2x digital zoom. If all of that isn't fun enough, you can even have the image of your choice, including your own uploaded image or a personally generated pattern printed on your Flip to make it your very own. Add the optional FlipShare TV and you have a wireless connection between your FlipShare library and your television. You can even give a FlipShare TV as a gift to someone else so that they can watch clips from your FlipShare account on their TV, a great way to share home movies with the grandparents.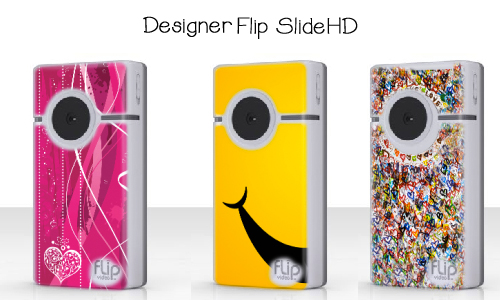 The Flip SlideHD is the ultimate accessory for families on the go. Fun, fast and easy sharing of family videos with those near and far, what more could you want in a video camera. You will love it- whether you're watching clips playback at the park or sending an edited movie of the new baby to relatives, you will not be disappointed. The Flip SideHD will make every member of your family happy, no matter how often you get to see them. – Kiersten, Staff Writer
*Thank you to Flip for sending this camera for review*
---
[ad]
Save