For some moms, breast milk is their only feeding option and that is how their baby is fed.  This couldn't have been more true in a photo that was taken by a Volunteer Rescue Group in Thailand that shows a blood-soaked woman lying on a hospital bed with her baby in her arms, waiting to be treated.
The image that showed the injured mother breastfeeding her seven-month-old baby went viral and evoked positive emotions from all over the internet.
The person who posted the image added, "This happened at Rong Kwang Hospital in Phrae province. The mother had an accident but she was holding her seven-month-old child close to her. She suffered a broken arm, a broken leg and a head injury, but she continued to breastfeed the baby. Both of them are now safe and are under close supervision of nurses and doctors."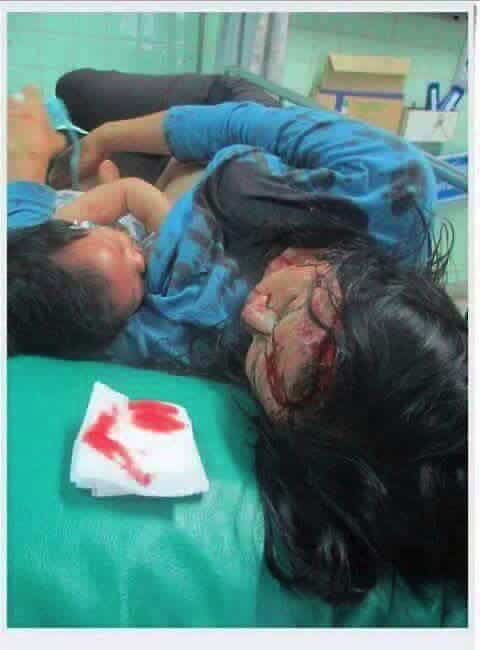 Often as a parent we sacrifice our needs for what our kid's need.  Despite the fact that this mom was severely injured, she ensured her child was fed – and for that – she deserves all of the accolades she is getting from well wishers all over the world.
---
[ad]