Alecia Moore(Pink!) and Carey Hart were photographed enjoying some family time together at the beach in Los Angeles on Wednesday (December 19).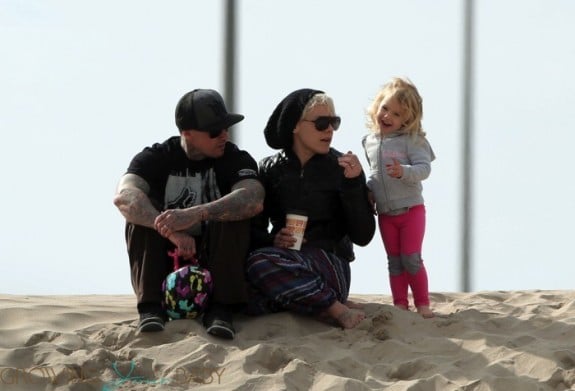 Willow was cute as a button standing beside her mom giggling in a grey hoodie and pink tights with hearts on the knees.
After being on tour for most of the year, it is nice to see the singer taking some time out for herself.
On Saturday following her show in Atlanta, Pink tweeted her excitement saying,
And that's a wrap… ???? thankyou everyone for a non stop year or two or fourteen of awesomeness. See you in January…
Afterwards they took to the streets and biked through their neighborhood.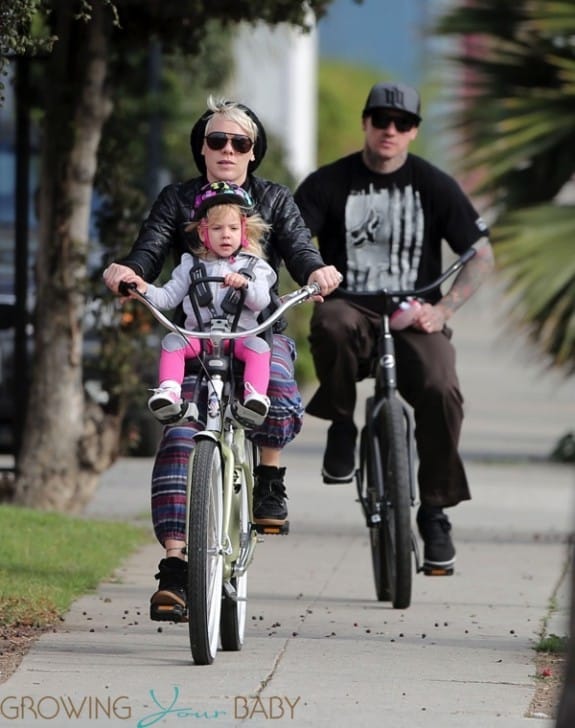 The singer's busy schedule will pick up in the new year when she goes back out on tour for 11 more dates. On January 26th she will also take the stage at the Grammy awards to perform "Just Give Me A Reason" with Fun. frontman Nate Ruess.
{PACIFIC COAST NEWS}