Shaniqua Cherry wasn't due to deliver her fourth baby until late March, but while aboard a plane to Atlanta, the baby decided it just couldn't wait. As a result, the plane had to make an unscheduled stop in North Carolina so that she could safely deliver.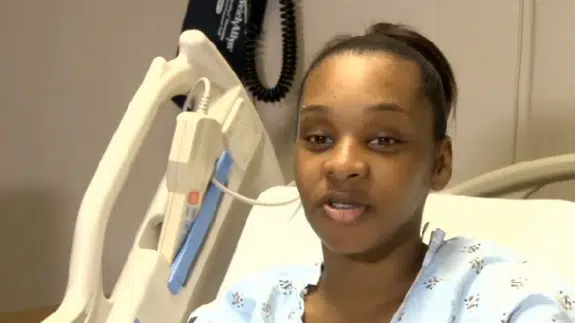 Just as the plane took off, Shaniqua started having contractions. Within forty minutes of their departure, her water broke.
"I was kind of scared at first because I didn't know what was going to happen," Shaniqua told USA Today. "I didn't want to have it on the plane. I was trying to make it to Atlanta. I was like, 'I think I can do it.' But it just got worse."
Shaniqua's boyfriend, Hassan Lulu, said he'd fallen asleep while aboard the plane with his girlfriend and their three other children. He woke up to an interesting change of events.
"She just started tapping me," Hassan, 25, told USA Today. "So I woke up and she told me her water had broke. I really didn't believe her at first. I was like, 'Are you sure? Are you okay? You don't think you can wait?' She said, 'No, it's coming now. Right now!'"
Realizing that their baby was going to come, one way or the other, Hassan alerted the flight attendants. The attendants then used the intercom, asking if there was a doctor aboard the plan. Unfortunately, no one came forward, and the flight ended up having to stop to ensure that Shaniqua could delivery safely.
"Everyone was looking left to right, looking around," Hassan said. "I was looking at people, everybody trying to figure out what was going on."
Just ten minutes after flight attendants announced the plane would be stopping, the American Airlines flight 611 from Philadelphia to Atlanta stopped at Piedmont Triad International Airport in Greensboro. Shaniqua, Hassan, and their three children were welcomed by an ambulance so that they could be transported to the hospital.
They didn't quite make it; along the way, Shaniqua gave birth to 7 pound Nylah.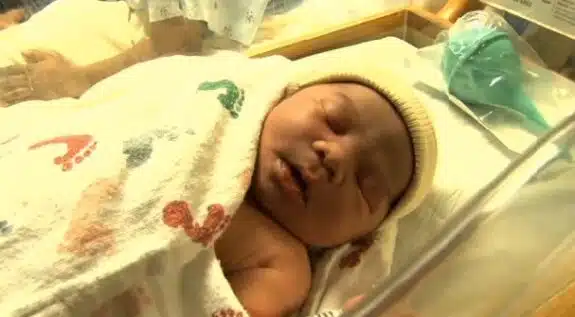 "I had her in the back of the ambulance on the side of the road somewhere," Shaniqua said. "I don't know where."
But everything turned out just fine, thankfully, and the family—now one member bigger—was reported to be doing well on Wednesday.
"I'm happy she's safe," Shaniqua said. "She's healthy. I'm exhausted, but happy that we have a baby."
Related Articles:
---