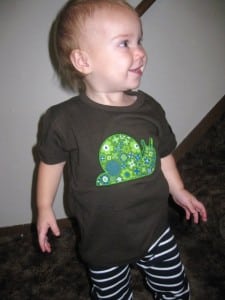 When it comes to children's clothes, even very young infants and toddlers, are heavily gendered. Pink ruffles and frills for girls, blue trucks and tools for boys. Polarn O. Pyret, however, sells clothes to parents who do not want to be trapped into gender clothing choices. The company says they sell clothes for children, not girls and boys.
I was thrilled to be able to choose an outfit for my own toddler to wear from the Polarn O Pylet collection. I am not a girly-girl type of mom, and would prefer to dress my toddler daughter in more gender neutral clothes. Those always seem hard to find, unfortunately. Not any more!
Polarn O Pylet offers a vast range of clothes that can be worn by girls and boys alike. Big stripes in basic colors are the standard for this Swedish born company. Beginning in 1976 in Stockholm, Polarn O. Pyret has now spread across Europe and made it's way into the US. Families across the globe can now be seen in these fun, and wearable outfits.
We make the best children's clothes in the world. Our philosophy has not changed since our first striped T-shirt. We believe in good looking clothes that let children be children. Clothes should withstand wear-and-tear and become part of your family; from brother to sister, cousin to cousin.

We bring the same philosophy to every decision we make. From environmental to social responsibility, what is good for children is good for adults, too
For my toddler, I choose the fun APPLIQUE T with the blue and green snail. It is soft and cozy against the skin, with an adorable snail design that my sons loved as much as my daughter. The best part, for me, was the snaps along the shoulder on one side. When you have kids that have big heads, too often shirts end up stretched out around the neck. Being able to unsnap then re-snap the shirt when putting it on and off is great.
For pants, I choose the Classic Stripe Leggings Eco with navy and white stripes. They are soft and comfortable, and fits my toddler great. These pants are also made from organic cotton, making them as eco-friendly as they are stylish.
Together, the outfit is something I could definitely pass on to a boy or girl. It is cute and fun, without screaming "girly" at me. They are soft enough that my toddler loves wearing them, and durable enough to withstand all the abuse a toddler gives her clothes. I'm in love!
You can buy Polarn O. Pylet clothes in the US from their website PolarnOPyretUSA.com. – Summer, staff writer
---
Related Articles:
---