Authorities in Chesterfield, South Carolina are desperately searching for the mother of an infant that was found in a bathroom stall at a local government building. Shortly after 5 p.m. On December 30th, an employee at the Chesterfield County Health Department discovered a newborn baby girl on the floor of a bathroom stall.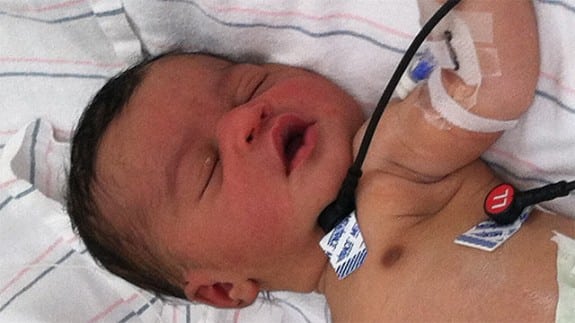 Eric R. Hewett, Chesterfield Chief of Police said, "We have been searching for the baby girl's mother, father or someone who may have information about this child." Hewett said that the infant was wearing clothes and was wrapped in a blanket before being placed on the floor, saying, "She was placed in a stall next to a toilet on the floor. She was wrapped up very securely." After the discovery, the child was taken to a nearby hospital, where medical staff estimated that she was biracial, two to three days old, and that the mother likely did not give birth at a medical facility, based on the lack of evidence of a heel stick test, and the condition and appearance of her navel.
Hewett said that police are worried about the baby's mother, saying, "That's one of our biggest concerns right now. The whereabouts and the welfare of the mother." He believes that she could possibly be a victim of some kind of incident. Authorities contacted hospitals in nearby counties to see if the mom may have turned up there, but the search turned up no leads. The little one received a clean bill of health, and is currently in the custody of the Department of Social Services.
According to Hewett, this case does not fall under Daniel's Law, a state law that gives parents the option of giving up their newborns and avoiding prosecution. The law only applies if the child is handed over to an employee or staff member at any law enforcement agency, fire station, hospital, emergency medical station, or a staffed church or house of worship.
If anyone has information on this case, please contact authorities at 843-623-2419.
---
[ad]