The survival of a young girl is being hailed as a "miracle," after a plane crash she was in claimed the lives of four other family members. Seven year-old Sailor Gutzler beat the odds on Friday evening after a plane that her father was piloting crashed in a heavily wooded area in Lyon County, Kentucky. In the dark, the young girl trekked three-quarters of a mile through the dense woods to the first house she found, where she was then taken to a local hospital.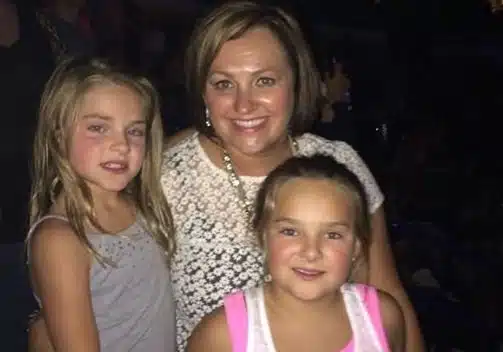 48 year-old Marty Gutzler loved everything about aviation and flying, and he enjoyed taking frequent trips with his family, wife Kimberly, 45, and daughters, Piper, 9 and Sailor, 7.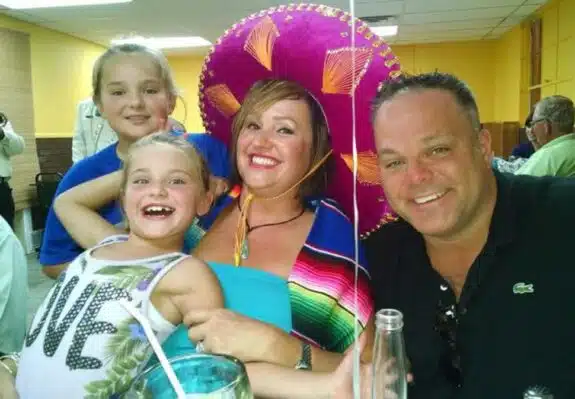 The family, along with niece Sierra Wilder, 14, had flown to Key West, Florida to visit with Kimberly's son, who is in the military and currently stationed in the area, for the holidays. On their way back home to Nashville, Illinois, authorities say, the plane departed Key West early on Friday, with a destination of Mt. Vernon, Illinois.
The Kentucky State Police said that someone had called in to report witnessing a plane going down at around 6:30 p.m. According to the FAA, air traffic controllers at the FAA Memphis Center received a distress call from a private aircraft reporting engine problems, but lost all contact at approximately 6:55 p.m. The wreckage was found in a wooded area near KY 810 South in the community of Suwanee in Lyon County. The plane was less than ten miles from the airport they were set to fly into.
Local resident Larry Wilkins heard a knock at his door and was shocked to find a thoroughly scraped up young child on his doorstep. She had a bloody nose, and her lip was quivering. That was when Wilkins brought the child inside and put her on his couch and called the police. Sailor was then able to point authorities to the area where the plane had crashed. Kentucky State Police Lieutenant Brent White was amazed at the resilience of Sailor, saying, "I've got an 8-year-old child myself, that just turned 8-years-old. And when I saw this [what] appeared to be a 7-year-old child that walked through this dense forest, through some really tough terrain. Awful poor weather conditions – and survive this, it's just really a miracle."
Emergency medical personnel were quick to respond at the scene. Lieutenant White said that the crews, "worked tirelessly to find this wreckage and hopefully salvage the lives of those that were on board. But, ultimately, it just wasn't meant to be." Sailor had been taken to a nearby hospital for non-life threatening injuries, and was subsequently released shortly thereafter.
Attorney Kent L. Plotner spoke on behalf of the family, releasing a statement early Saturday, saying, "The Gutzler family mourns the loss of Marty, Kim and Piper Gutzler and Sierra Wilder. We are devastated by this loss, but are confident that they rest in God's loving arms. We ask that you respect our privacy at this difficult time. Please pray for us, especially for Sailor Gutzler."
---