Candice Swanepoel showed off her large baby bump while at the beach with her partner Hermann Nicoli and son Anacan in Sao Paulo, Brazil on April 1, 2018.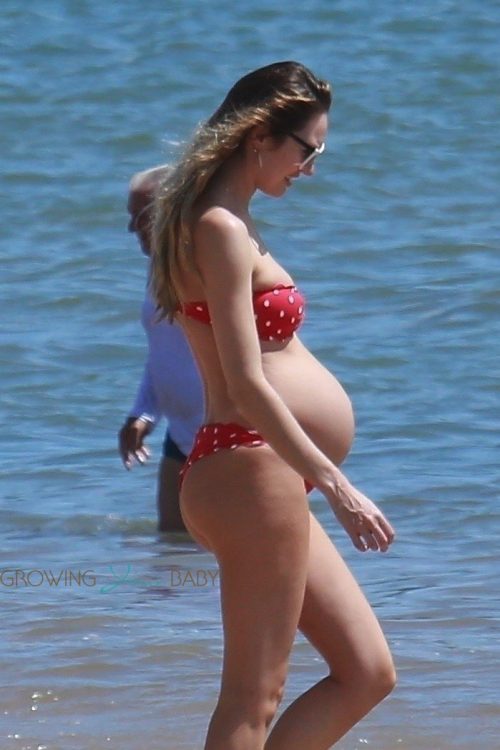 Pregnant with her second child, the Victoria's Secret Angel showed off her growing belly in a small red and white polka dotted bikini.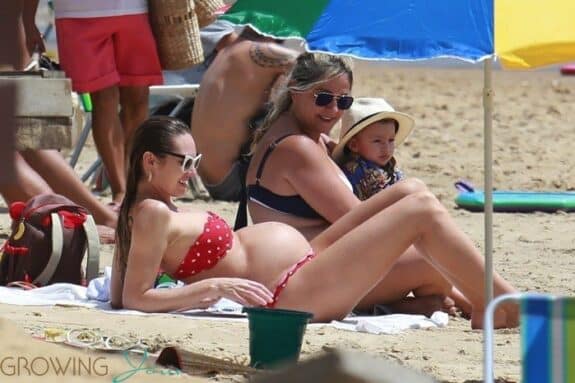 Candace spent most of her time at the beach swimming with her son, who also went out on the paddleboard with his dad.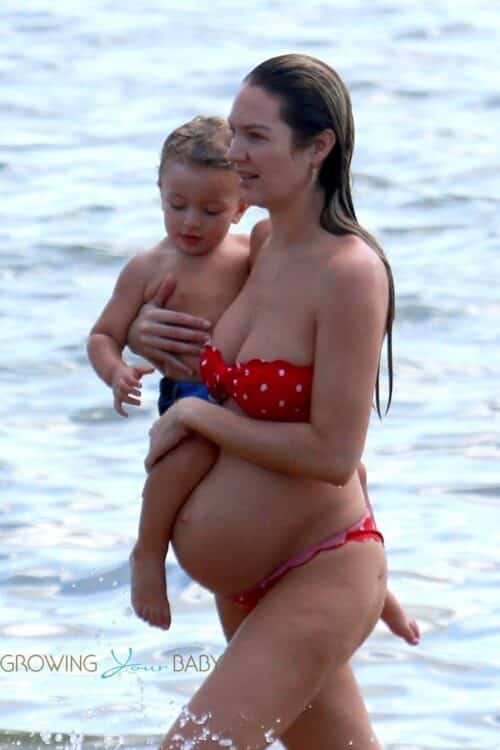 The couple, who have been together since 2005, became engaged in August 2015 but have yet to announce wedding plans.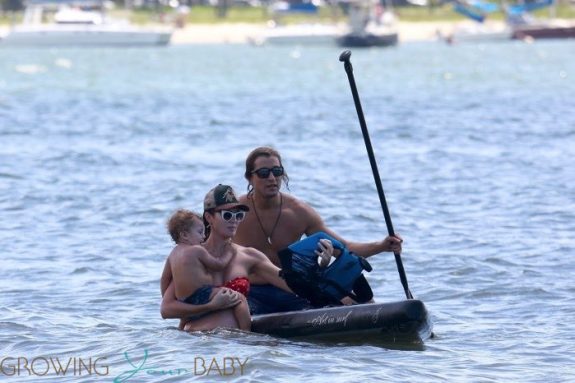 During an interview with People last year the model mama revealed she had a "natural, no drugs" childbirth with her son.
"I don't wanna put anyone off of having kids," the 28-year-old told PEOPLE when asked if the delivery of son Anacan was painful. "I think society has made women afraid of giving [birth naturally], but it's totally doable if you prepare yourself in the right way."
Adding she didn't pressure herself to regain her pre-baby body but she was surprised by how quickly it happened.
"I was actually surprised how quickly the body can go back. We're amazing creatures," she says. "Definitely [at] the three- [or] four-month mark, I was like, 'Oh, is it ever going back?' I just think [of] taking care of the baby. Breastfeeding also helps."