Lunch date! Eva Longoria was photographed enjoying a day out with her husband José Bastón in Los Angeles on Saturday February 10th, 2018.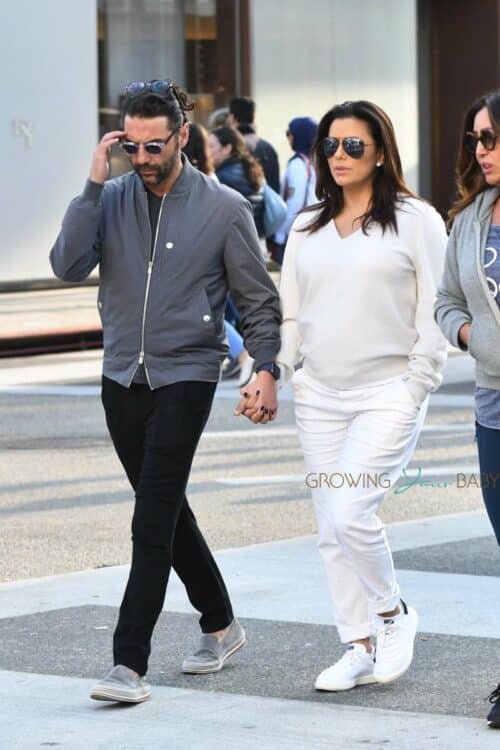 The mama-to-be looked casual in a white sweatshirt, pants and sneakers as she grabbed lunch at Villa Blanca Restaurant and then headed out shopping at Taschen and Pea In A Pod for more maternity clothes.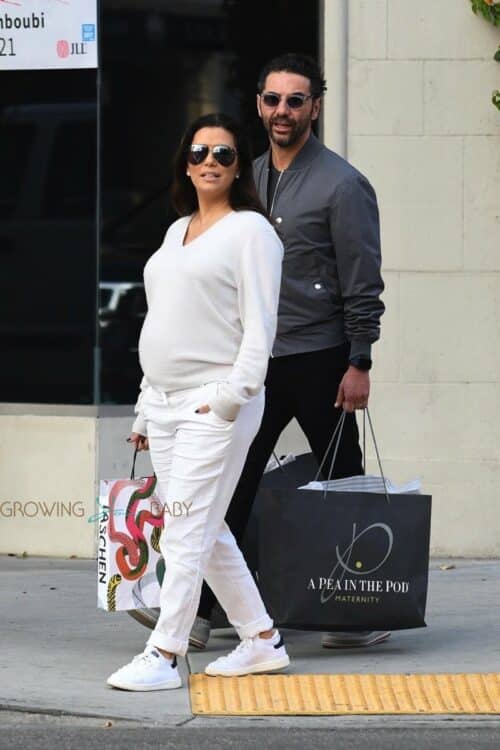 Six-months along, she has been busy directing the Mick and Black-ish. She also recently received the green light for a new ABC show called 'Grand Hotel' which will air during pilot season. Described as a soapy drama set against the backdrop of a Miami Beach hotel, 'the show will center around the family who owns the business, the staff who run it, and the explosive secrets they hide under the perfect exterior.'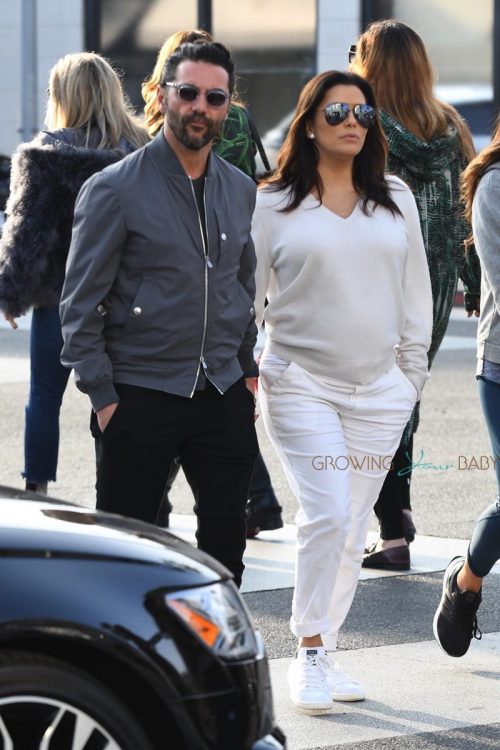 Also look for her to be back on the big screen on April 13th when she stars alongside Anna Faris in the remake of Overboard.
Eva and Jose began dating in 2013 and were engaged in Dubai in December 2015. They were married in May 2016 in Mexico. The new baby will be the first child for the couple, but the 5th for Jose who has 4 kids from his marriage to Natalia Esperon.