Isla Fisher was chic in a black and white polka dot jumpsuit while out in LA running errands on Saturday(December 6).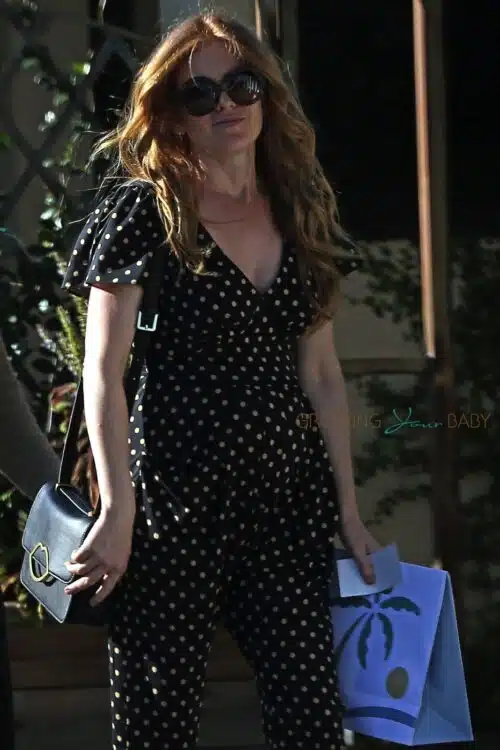 Pregnant with her third child, the actress' growing belly could be seen under her jumper.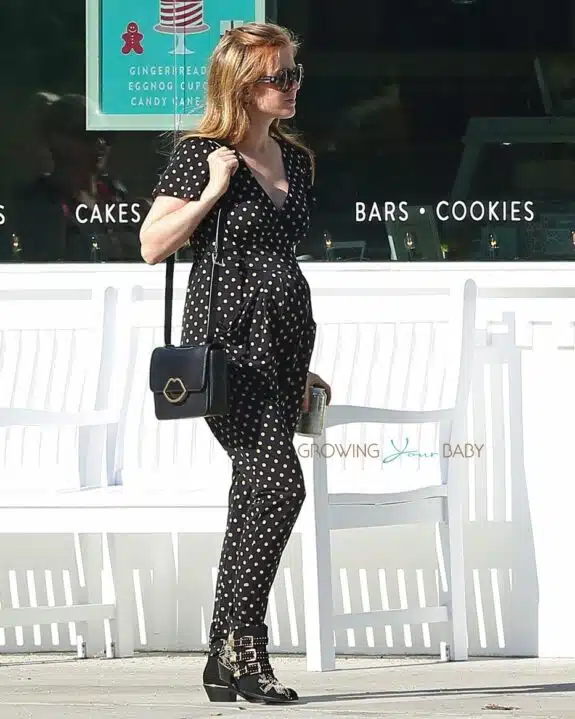 In October it was revealed that Isla and husband Sasha Baron Cohen were expanding their family again.
Last year Isla opened up about her two previous pregnancies to Fitness magazine.
"I gained 65 pounds with my first baby and 70 with my second," she revealed. "I had severe morning sickness both times, so I mostly ate supersize bowls of white pasta with loads of butter and cheese because that was the only thing that took away the nausea."
But despite all of her body's changes she confessed that her stomach was her favorite body part.
"Even though it will never be flat again, Isla told the magazine, "it's still my favorite because it reminds me of my greatest achievement: my babies."
When the new baby arrives in April he or she will join the couple's oldest daughters Olive, 7, and Elula, 4.
{PACIFIC COAST NEWS}
---