Mom-to-be Keke Palmer was beautiful in a Michael Kors hand-embroidered with recycled sequins silver gown as she left The Whitby Hotel in New York on January 4th, 2023.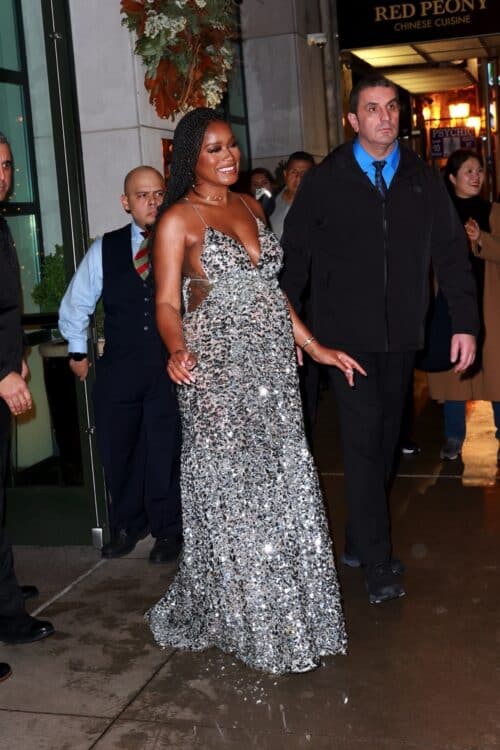 The actress, who won the award for best supporting actress for the sci-fi Western "Nope", spoke about her love for acting when she accepted her award.
"I've been performing all my life. It's really all I've ever known," Palmer said. "My parents introduced me to performing as a vessel to express myself. Sometimes I feel insane for how (apparent) my emotions are. But this craft has never judged me."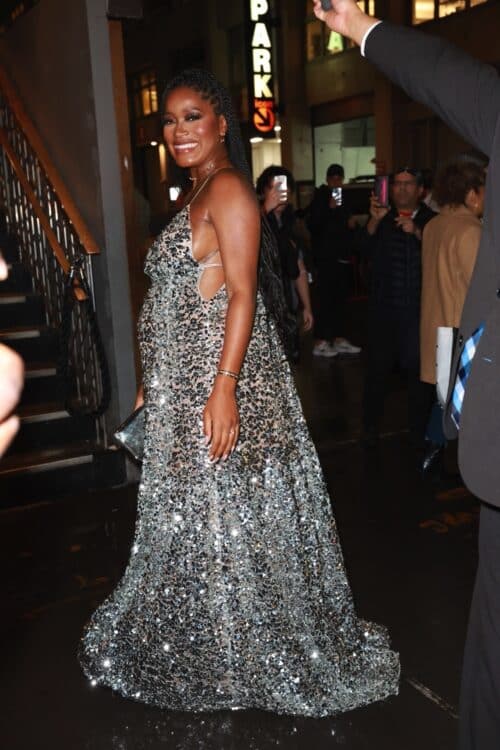 Earlier in the day Keke was photographed arriving at her hotel dressed in a pink knitted dress and trench coat.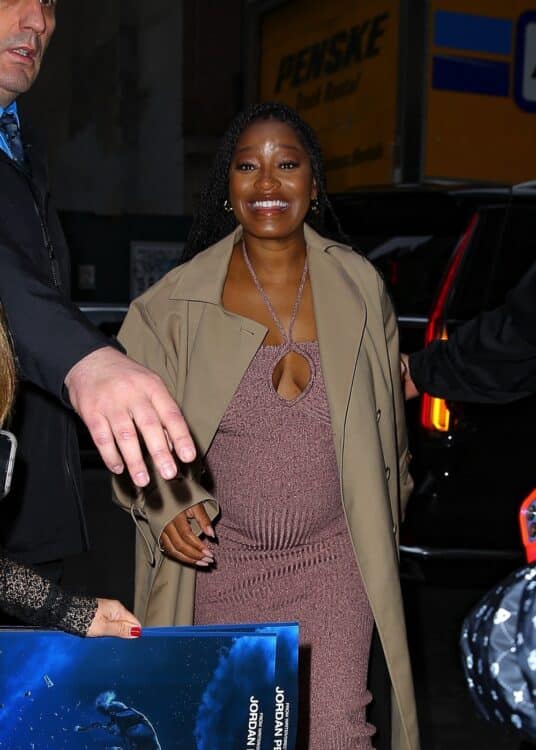 She announced she was expecting her first child while hosting Saturday Night Live in December.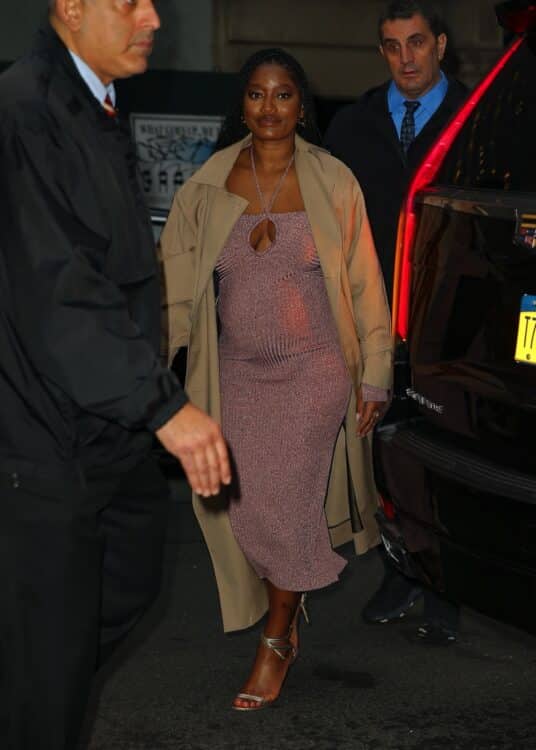 When the new baby arrives they will be the first child for Keke and her husband Darius Jackson.
{BACKGRID}