Kerry Washington showed off her growing belly in a white dress while on the red carpet at The White House's United State of Women Summit on Tuesday June 14th, 2016.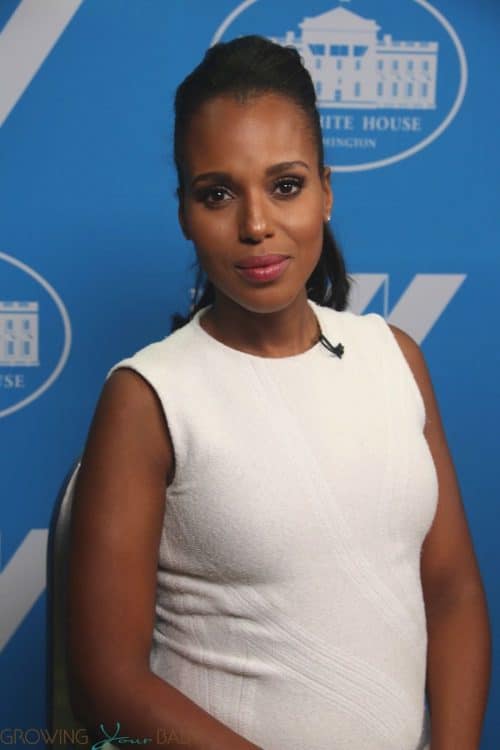 Convened by the White House, the Summit was created to celebrate women's achievements, while covering key gender equality issues, the will make a powerful difference in our future.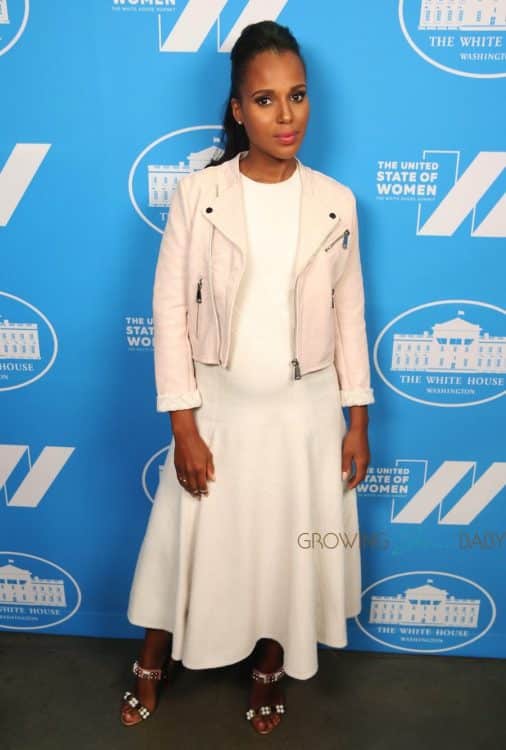 On Monday at the SAG-AFTRA Foundation's Actors Inspiration Award Kerry spoke to Entertainment Tonight about he new shape.
"I look a little curvier than usual," Washington told ET, referring to her pregnant belly. "I look blessed."
Due to welcome her second child this Summer, she also revealed that her entire family is feeling blessed, including her 2-year-old daughter, Isabelle.
"We're all really excited. We'll see how it all plays out," she said. "I'm an only child, so I'm like, 'What's this going to be like?' but I think it's going to be great."
Her growing belly won't keep her from the set of her hit show Scandal.  Kerry told ET she will be back in July but they will have to get creative in order to hide her belly from the cameras,  "I'll be doing as much as I can," she said. "There will still be bigger bags, Prada luggage as there was last time.  Big coats. Don't worry,  I'll be waddling my way around OPA [Olivia Pope & Associates]."
---
[ad]