Tiny Love has long been one of our favorite brands for developmental toys.  Over the years my boys have loved their Gyminis, stacking/sorting toys and activity centers.  Not only are they great for play time, but each toy helps babies develop fine motor skills and cognitive function, while helping them expand their scope of understanding.
Tiny Love's Take-Along Mobile is a great piece of gear for little ones because it's so versatile. It will fit on your infant carrier, stroller, bassinet and play yard while providing 30 minutes of continuous music and 5 different tunes. So there is no need to have two or three different toys for your child.  Just detach the mobile and go!

In true Tiny Love style, there are 3 adorable characters that are designed with bright eye catching fabrics. They have also added black and white geometric patterns, which is believed to be the best visual stimulation for a newborn's eyes.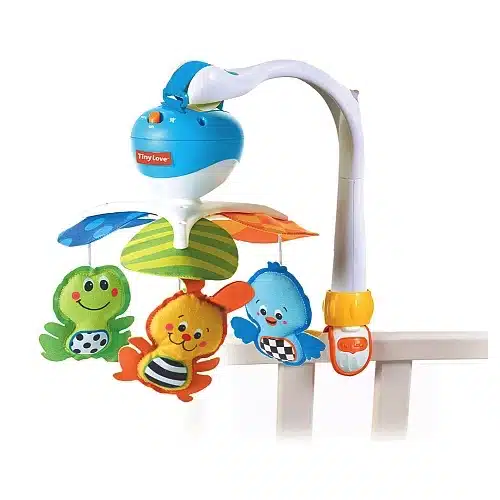 Tiny Love includes a designated connector for each baby gear product so parents can leave the arm on their crib or play yard and simply transfer the main unit when you are headed out.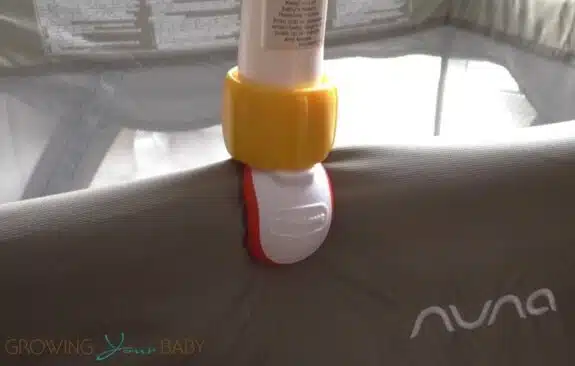 When attached to the stroller there is a claw to allow it connect to the canopy or you can simply just velcro the strap around the infant seat's carry handle.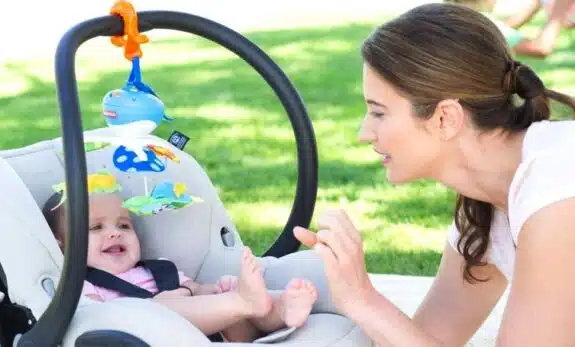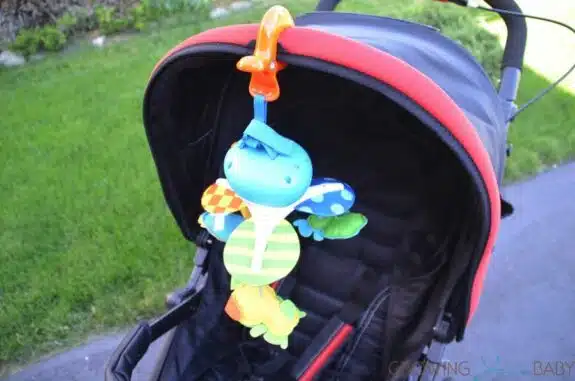 One of the biggest challenges that new parents face is getting everything they need done with their baby in tow. Having this unit attached to their stroller or infant seat gives them something watch and listen to! There is also the option to turn the music off if your baby just enjoys the motion.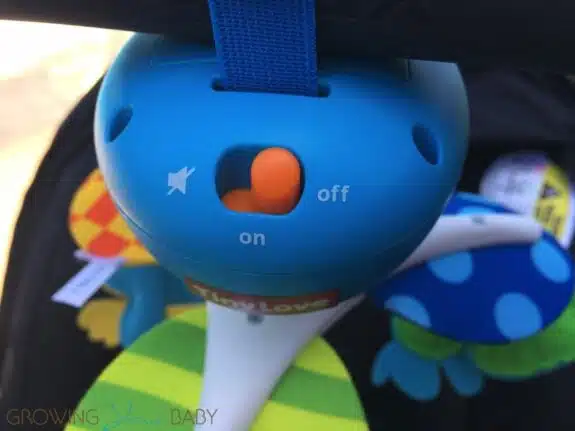 ---