A pregnant Lisa Ling was photographed attending Jayneoni's Boom Boom Room Gifting Suite at the Peninsula Hotel in Beverly Hills with her husband Paul Song over the weekend.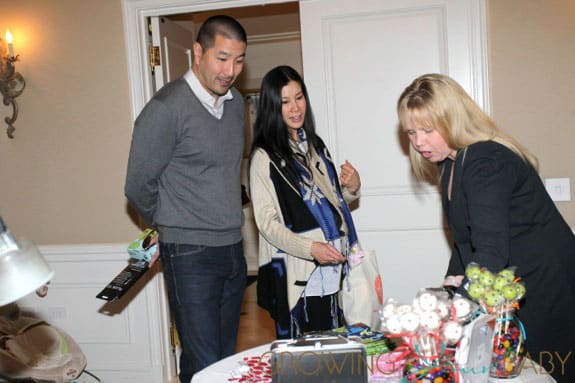 Due 'any day now' the Our America host visited the L'ovedbaby booth to check out their gorgeous clothes and nursing accessories.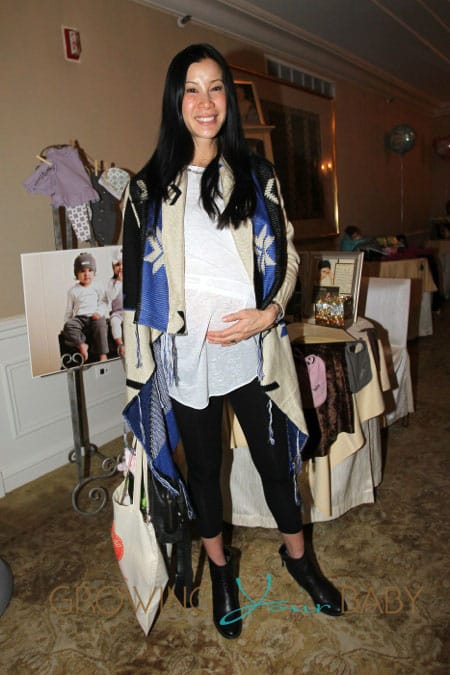 Lisa revealed to USMagazine that she has been working hard to create a super-chic, eco-friendly nursery for her baby to come home to.
"We're doing a partial green nursery and trying as hard as we can to do as much organic stuff for our nursery as we can,"
She is stumped, however, on one detail,
Diapers! "I don't know that I'm going to entirely do cloth diapers," the mom-to-be, 39, explained. "I'd like to be be ambitious about it, but in all honesty I can't say that I will."
Lisa recently celebrated her baby shower and received some of our favorite brands for her baby.  Lifestyle expert Jayneoni Moore shared this photo of the day.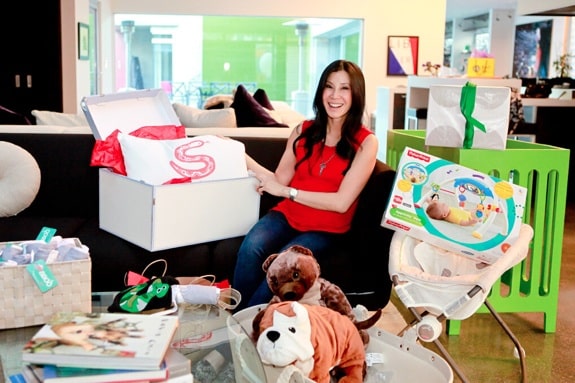 ---
{PACIFIC COAST NEWS}
---
[ad]