Mila Kunis was photographed arriving at the Metrograph for the premiere of Bad Moms in New York City on Monday July 18th, 2016.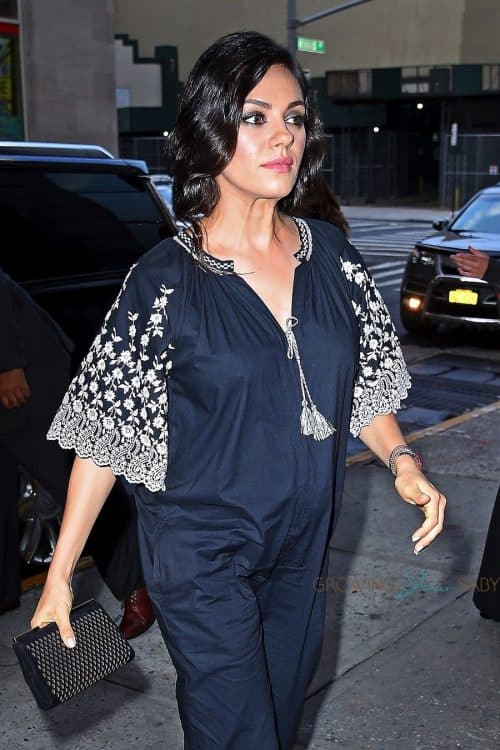 Pregnant with her second child, the actress' growing belly could be seen under her dark navy jumpsuit as she made her way into the theater.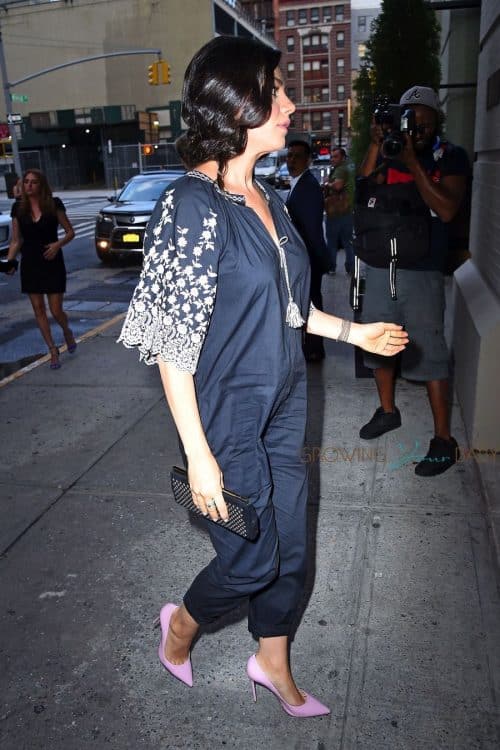 Mila paired her ensemble with bubble gum pink heels and gave her hair a little bit of a throwback feel to the 50's with a pin curl.
When her new baby arrives this Fall, he or she will join Mila's daughter Wyatt with husband Ashton Kutcher.  While speaking with Glamour earlier this month they asked her 'What are some tough things about parenting that no one told you?' and her response is hilarious!
"Children are f–king crazy. They're also suicidal. Like, at the park, certain jungle gyms have an opening for older kids to jump out of. She's 19 months; she can't jump. She just walks off it as if she's on a pirate ship. Another important thing to learn is that kids have a personality that has nothing to do with you. I have a really sweet daughter. She wants to hug all the other kids. I didn't teach her to be sweet. It has nothing to do with me. I've realized you can control only so much."
For Mila's new movie Bad Moms she plays "an anal-retentive, overworked, unappreciated" mother of two. Framed as a liberation tale, she joins forces with two other stressed-out mothers (Kristen Bell, Kathryn Hahn) to get away from daily life and conventional responsibilities.
"I think it's wish fulfillment," she told Glamour.  "There are things you fantasize about doing and saying, and then ultimately don't because it's illegal. This movie has no such thing as illegal. My character had two kids really young, married her high school sweetheart, works hard, and is thirtysomething now; her husband's a slacker who never really got out of his twenties. She catches him cheating and just goes, "F–k it."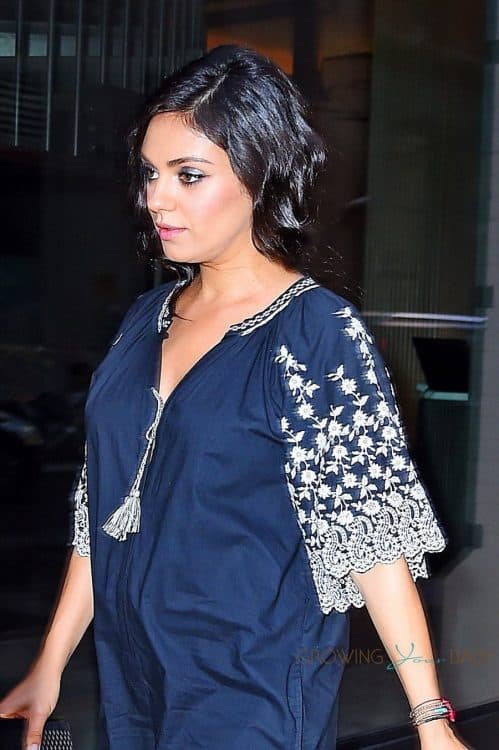 Look for Bad Moms to open in theaters next weekend.
---
[ad]
Save
Save