A woman in Mansfield Connecticut called 911 Wednesday afternoon after a man put a baby on the hood of her parked car and took off.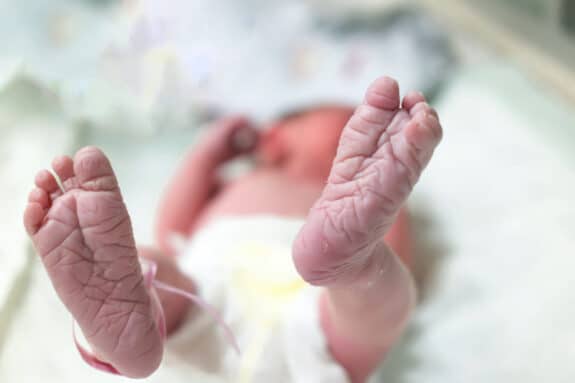 As the woman was returning to her car around 4:15 pm the man got into a dark-colored vehicle and fled.
The newborn, who is believed to be 28 to 30 weeks old, was taken to the hospital where they were listed in stable condition.
Police are asking anyone with information on the man's identity or where he or the vehicle might be is asked to call Trooper Matt Hogan in Tolland at (860) 896-3236.
Babies born prematurely will need to stay in the NICU with around-the-clock care often until their due date. Sadly, these parents were likely scared they were unable to afford their child's care.
Connecticut has a Safe Haven Law that allows parents to drop off a newborn at a hospital emergency department within the first 30 days of the baby's life without the fear of being prosecuted for abandonment. The child has to be given someone in order for the surrender to fall under the law.