Fisher-Price's Rock n' Play Sleeper has been one of our top baby gear picks.  It's ability to rock at different speeds, vibrate and play music make it the perfect soother for new babies.
New for 2017, Fisher-Price has debuted a premium version that adds some new features parents will love.
Out of the box, there is some assembly required.  Most of the pieces click together with the exception of one screw needed to secure the mechanism that allows the unit to rock.  From start to finish the whole process takes about 20 minutes.
Designed for babies newborn to 25lbs, the Fisher-Price Premium Auto Rock 'n Play Sleeper offers little ones a cozy space to sleep in.  The bed itself is on an incline so it is more comfortable during naptime and it's lined with a soft material that is machine washable.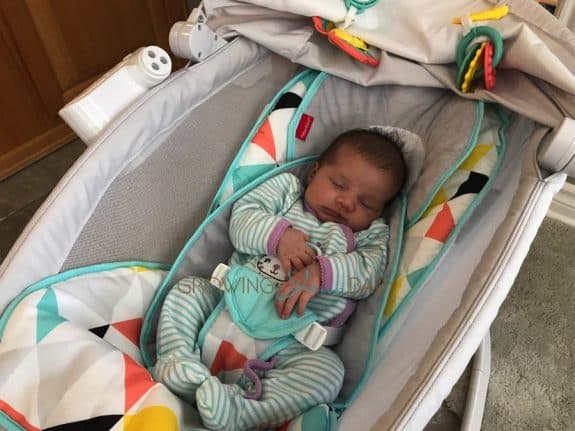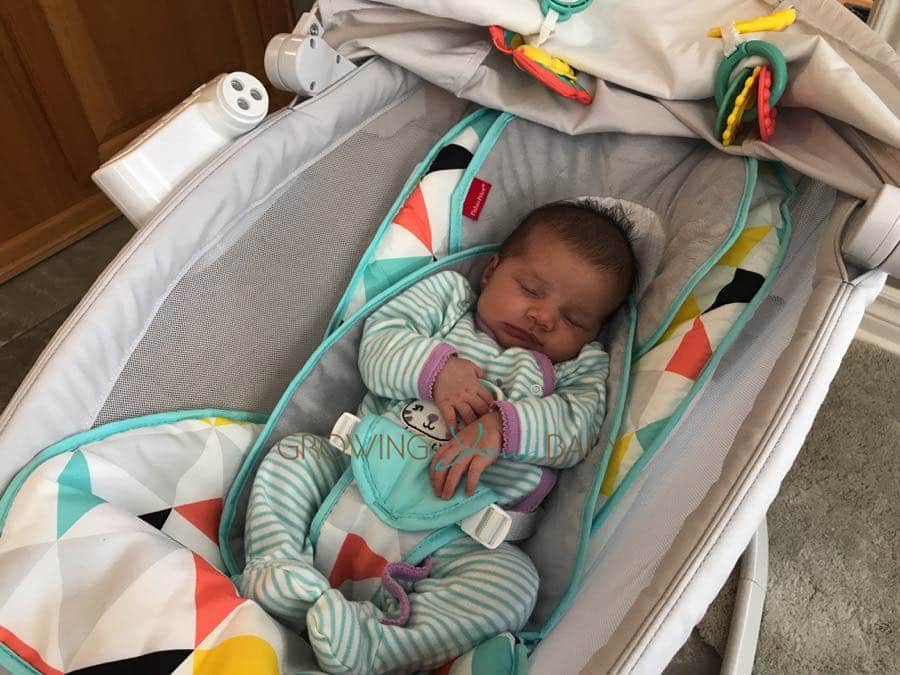 To keep your little one in place there is a 3-point harness and a headrest for more comfort.
What we love are all the options Fisher-Price offers.
The rocker itself has 2 speeds; turtle and rabbit.  There are 4 vibration modes and options for lullabies or nature sounds.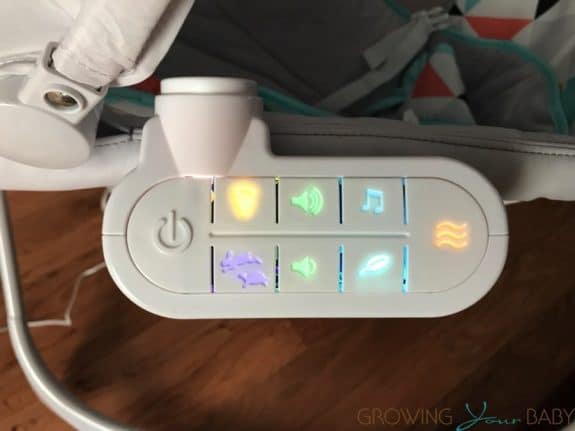 The SmartConnect feature is an app you can download to your phone to remotely control the rocker.  Just finishing dinner and you need 5 minutes to get everything in the oven?  You can just grab your phone and add a couple extra minutes to the rocker.  There is also the option to program 2 of your babies favorite modes.  This is perfect for gramma or a sitter.  They don't need to figure out what works they just hit a setting.
The new premium version adds a canopy and projector.  With the canopy up your baby is shaded and the toys now hang from the edge, which is a more natural place for kids to look and bat at them.
The canopy then offers a screen for the projector to cycle through three adorable images.  This gives your baby something watch as they're going to sleep.
One of the best features is the portability.  With just the click of the green button on the front, the whole unit folds up and can easily be moved anywhere.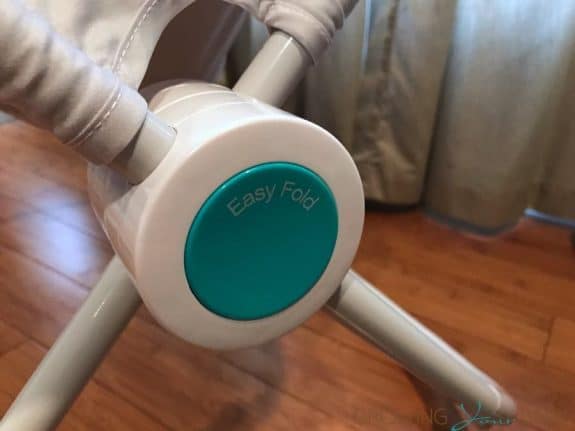 It's also light enough for you to carry the baby and the rocker at the same time.
Last year when we reviewed the original Rock N Play sleeper it was one of my number one recommendations for new parents.  Adding the projector and canopy makes a great product that much better.
---
[ad]