A new study finds that Canada has one of the world's highest rates of pediatric inflammatory bowel disease. The number of young children being diagnosed with this lifelong disease has risen dramatically over the past two decades.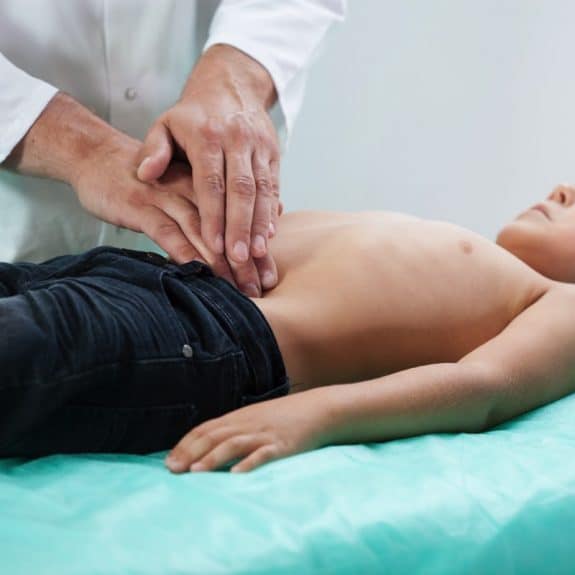 Known as IBD, the diseases include Crohn's and ulcerative colitis – conditions that affect the digestive tract and can cause chronic diarrhea, blood in the stools, abdominal pain, gas and weight loss.
According to study statistics, cases of IBD rose by 7.2% in children under five years old between the years of 1999 and 2010. An estimated 600+ Canadian children are diagnosed with these diseases annually, and almost 3000 children under the age of 16 are currently living with the disease.
The research team, members of the Canadian Gastro-Intestinal Epidemiology Consortium, analyzed health records in five provinces to identify youth under age 16 diagnosed with IBD. Those provinces – Alberta, Manitoba, Ontario, Quebec, and Nova Scotia – account for nearly 80% of Canada's population. They found that in the two decades covered by the study, the number of children living with Crohn's or colitis jumped by nearly 60%. That's an alarming statistic.
IBD symptoms can have a huge impact on children, who often feel embarrassed by the disease. Common problems include cramping and bloating, gas, and frequent bathroom trips. The child can look healthy, but internally there is a war raging in their intestines.
Researchers also found that immigrant populations, primarily South Asians, develop high rates of IBD after coming to Canada. They believe that there are likely genetic underpinnings that predispose them to the diseases and adopting a western diet is the tipping point.
While the exact cause of these diseases isn't known, researchers believe that a combination of predisposing genetics and environmental factors may be to blame. They speculate that alterations in bacterial composition of the gut from early exposure to antibiotics, eating a high fat sugar-rich diet, and low levels of vitamin D may be some of the triggers for the disease.
The new study underscores the need to focus future research on identifying those potential triggers for IBD in young children and intervening – especially with diet and lifestyle choices – to prevent its occurrence.
The study was published in the American Journal of Gastroenterology.
---
[ad]