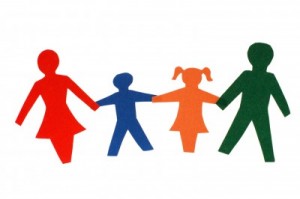 According to a new study tracking the impact of autism on relationships, couples raising autistic children have higher rates of divorce. Their number remain high even as the rates among other parents drop.
For most parents, the risk of divorce drops down once their children reach the age of 8-years. For parents of autistic children, however, this number remains high rather than dropping down. According to Sigan Hartley, assistant professor of human development and family studies at University of Wisconsin-Madison's Waisman Center, parents of autistic children face marital strain past the typical difficult early years.
"There seems to be a prolonged vulnerability for divorce in parents of children with autism.

"Typically, if couples can survive the early child-rearing years, parenting demands decrease and there is often less strain on the marriage.

"However, parents of children with autism often continue to live with and experience high parenting demands into their child's adulthood, and thus marital strain may remain high in these later years."
The study compared 391 couples with adolescent and adult children who have autism to a sample population from the National Survey of Midlife in the United States. It is the first study to track how raising autistic children influences a relationship. The results counter the assumption that most divorce for these parents would happen during the early years. The long-term care needed for those who are severely affected by autism can case even seasoned relationships.
"Few developmental disabilities appear to be more taxing on parents and there is a great need for support services for families when the child is an adolescent and adult.

"Providing support for couples to help them work on their marriages is an obvious step. If we can get information and support to these families, we hope to be able to support lasting marriages."
According to the National Autistic Society, children affected by autism may have trouble expressing their needs and feelings, and can have limitations with socializing. Though each individual is affected uniquely, many require long-term care from their parents to some degree. This can wear down some couples and lead to more cases of later divorce. – Summer, staff writer
Related Articles:
---
[ad]