There are family cruises, and then there's Royal Caribbean's latest cruise line addition, the Symphony of the Seas.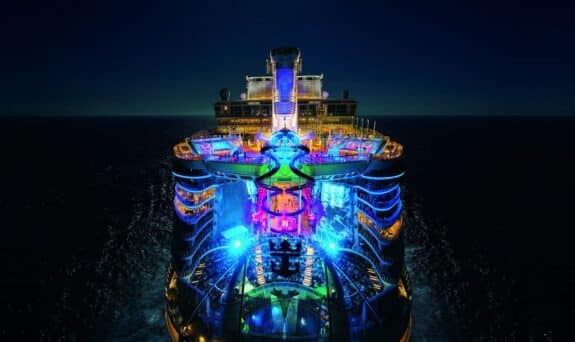 1,188 feet long with 18 total decks, Symphony takes the title from her sister, Harmony, as the largest passenger cruise ship in the world.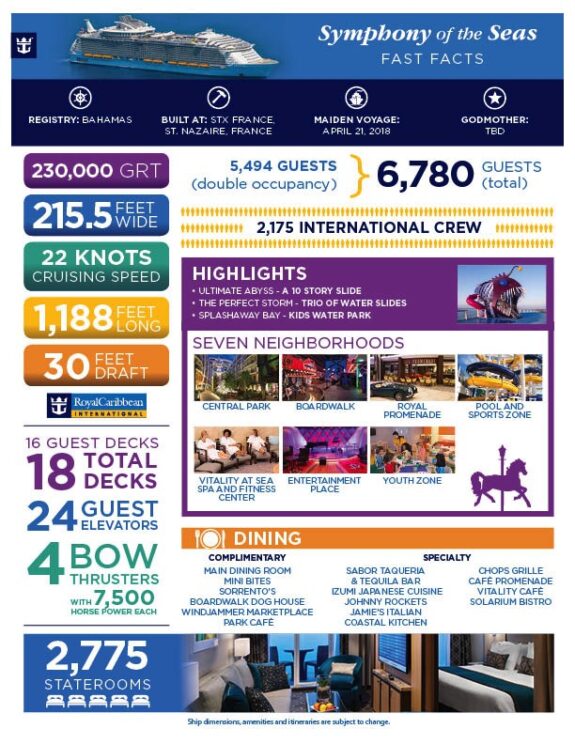 An experience like no other, this new cruise line features all the incredible experiences that families are used to from the line, but so much more. And it's all happening in 2018.
The Ultimate Family Suite
A cruise line first! This two-story suite has everything from its very own en-suite slide and private 3D cinema to an air hockey table,  LEGO wall and balcony bumper pool table.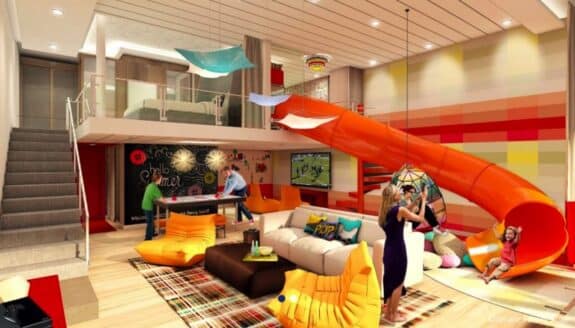 The suite's wraparound balcony is just as impressive, with a climbing wall, full-sized whirlpool and sun loungers.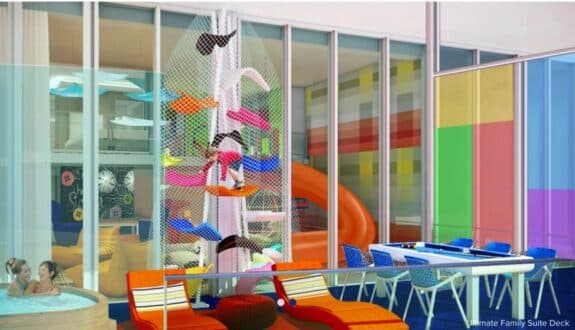 On-Board Fun and Excitement
If you want thrills and adventure, wet and wild rides, or musicals and shows, you'll find it all on the Symphony of the Seas. Catch the Tony award-winning Broadway musical, Hairspray, or check out Flight, the one-of-a-kind show that explores the history and future of flying.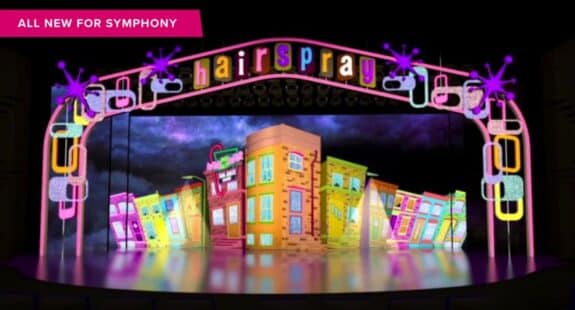 There's also ice skating, laser tag, rock climbing, and the splash beach. Adults and kids alike will have a blast on the Ultimate Abyss, the tallest ever cruise slide (10 stories) with a twist, and the Perfect Storm, three high-speed slides. There's also the FlowRider, a 40-foot long surfing stimulator, and the new AquaTheater production with more death-defying, high-flying feats than ever before.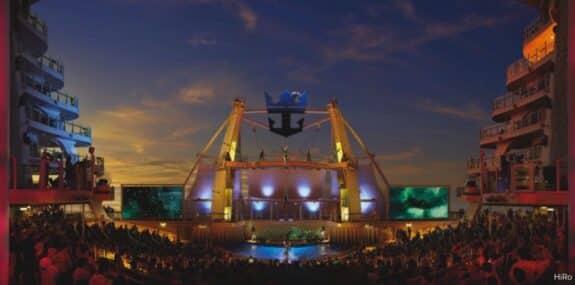 Get Your Eat On
This isn't your normal cruise line dining experience. From New England seafood to Sugar Beach, a place where kids (and adults) can enjoy all the sweets their heart's desire, even the pickiest of eaters is bound to find something they love on the Symphony of the Seas. Gamers and sports enthusiasts can hang out at the Sports Bar & Arcade and get their fill on their favorite game day foods. Or, if fresh and healthy food is more your thing, head over to El Loco Fresh for a bite to eat. Fine dining foods, such as steak, wine, Italian, and bistro style foods can also be had.
On-Board Neighborhoods
Neighborhoods aren't just for land-lovers. Take your sea legs for a stroll through the Boardwalk (which is where you'll find Sugar Beach). Check out Central Park, where you can stroll tree-lined paths.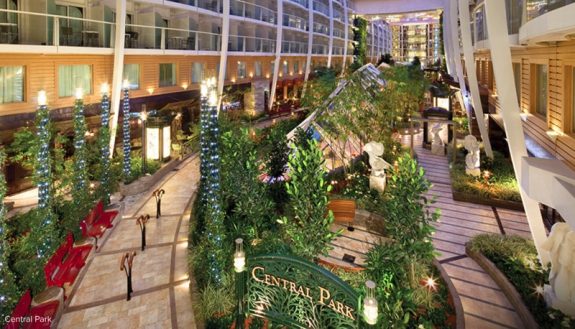 And experience the only Main Street of the sea for some shopping, dining, bar hopping, and parade fun. Whatever your jam – be it a massage, time by the pool, or a big adventure for a young mind – you'll find it on the Symphony of the Seas.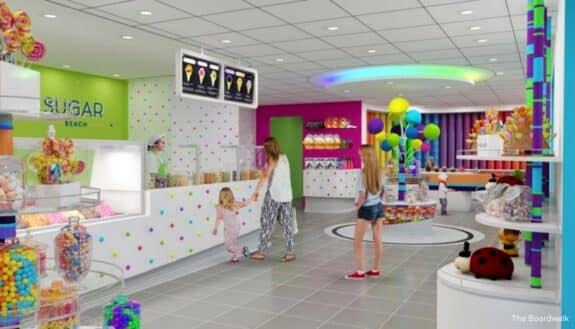 Symphony will in March 2018 in Spain, and sail the Western Mediterranean before crossing the Atlantic in November to do the Caribbean for the 2018/19 Winter season.