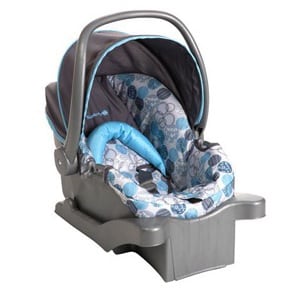 Child-safety-seat manufacturer Dorel Juvenile Group is recalling 1,737 Comfy Carry and OnBoard35 infant-safety seats because they were sold without the seat base, according to the National Highway Traffic Safety Administration.
The seat base contains the required Latch attachment assembly. Without the assembly, these infant-safety seats fail to meet federal safety standard requirements and may be difficult to properly install in a car, increasing the risk of injury to the child. The affected models are:
Comfy Carry: IC123FSM
OnBoard 35: IC124FSM
Dorel will notify registered owners of the recall and provide bases at no cost. Parents and caregivers who haven't registered their infant seats should call Dorel at 877-416-8111. Affected owners also can call NHTSA's hotline at 888-327-4236.
---