The U.S. Consumer Product Safety Commission, in conjunction with Toys R Us Inc., of Wayne, N.J., has announced a voluntary recall of about 36,000 Just Like Home Toy Toaster Sets because the plastic toast, under pressure, can crack and break into small pieces creating sharp edges and posing a choking hazard.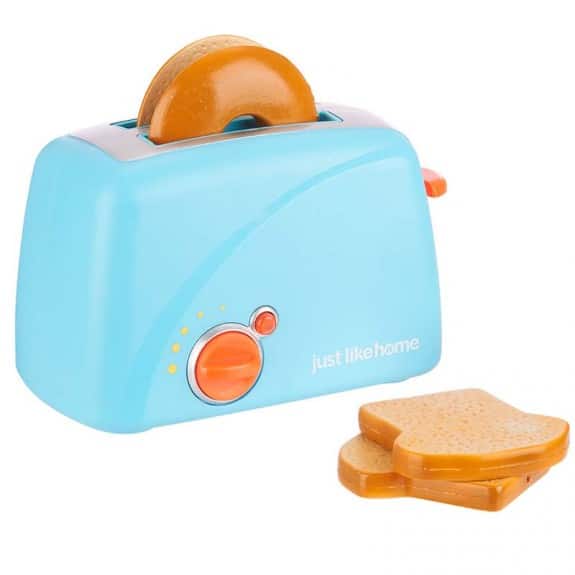 The recall includes the Just Like Home brand toy toaster sets. The teal blue plastic toy toaster has silver trim around the slice opening on top, with an orange slider handle on the side and orange 3-dimensional adjustment knob outlined with orange dots in a half moon shape on the face of the toaster in the left bottom corner. "Just like home" is printed in white on the front right bottom corner of the toaster. The toaster measures about 4 inches in height by 5-1/2 inches in length by 2 inches in width. The toaster set was sold with two plastic toast slices and two plastic half bagel slice accessories. Model number 5F60589 is printed on a white label on the bottom of the toaster and above the UPC bar code in the lower right hand corner of the product packaging.
Consumers should immediately take this product away from children and return it to any Toys R Us to receive a full refund. For more information parents can contact Toys R Us at (800) 869-7787 anytime or online at www.toysrus.com and click on News/Press Room under the About Us tab at the bottom of the page then click on the Safety tab and Product.
---
[ad]