In National Highway Traffic Safety Administration (NHTSA) in cooperation with Graco today announced the recall of about  6,382 Graco Milestone All-in-One car seats because the firm has discovered an administrative error on the on-product labels on the seats.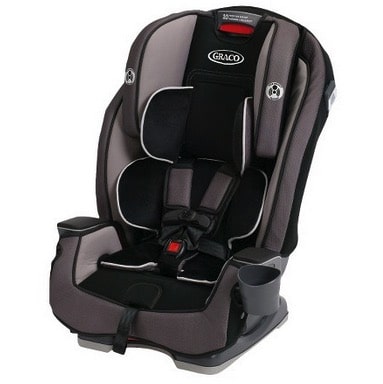 While it does not affect the dynamic performance of the Milestone car seat if used in accordance with the owner's manual, the on-product labels do not include the phrase "secure this child restraint with the vehicle's child restraint anchorage system, if available, or with a vehicle belt," which is required by the National Highway Traffic Safety Administration (NHTSA).
The recalled seats were approximately manufactured and sold between July 2015 and October 2015.
The models affected are:
| Milestone Model Numbers | Affected Date Range |
| --- | --- |
| 1910130 | July 9, 2015 through October 9, 2015 |
| 1923980 | August 4, 2015 |
| 1926538 | September 12, 2015 |
| 1926539 | August 17, 2015 |
Graco is recalling these affected car seats and providing owners with free replacement labels (in English and Spanish) that can be applied directly to the car seat.
The recall does not affect the safety and dynamic performance of the car seat if used in accordance of the owner's manual and consumers can continue to use their car seat without hesitation while waiting for the replacement labels. To verify if a car seat is included in this recall and order replacement labels, consumers should contact Graco's consumer services team at 1-800-345-4109 (Monday through Friday from 9 am to 5 pm ET).
---
[ad]