I couldn't resist posting images of Reese Witherspoon from the 65th Annual Cannes Film Festive for a second time today. Beautiful in a sapphire shimmery dress that flowed over her growing belly, the actress sparkled on the red carpet for the premiere of her new film 'Mud' this evening.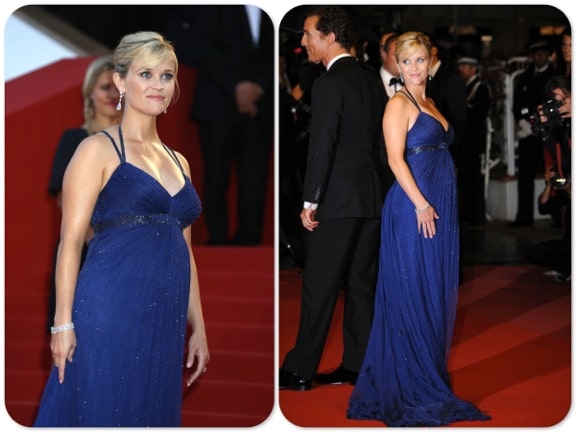 A natural on the red carpet Reese laughed and joked with her co-star Matthew McConaughey in between posing for the hundreds of photographers, who were lined up to capture the bevy of celebs who turned out to support the movie.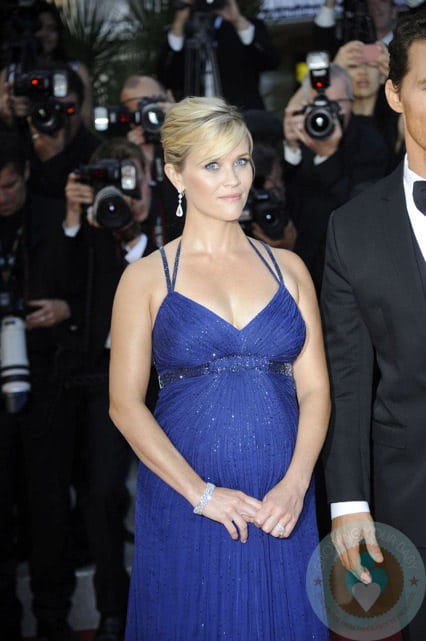 Earlier in the day the actress attended the photocall for the movie dressed more casually in a bump hugging little black dress.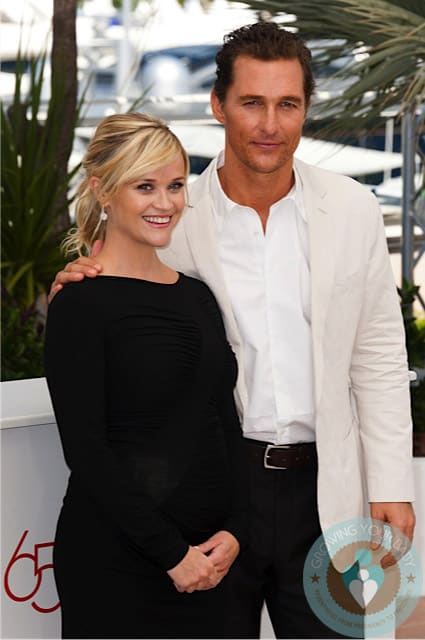 The film, which echoes Mark Twain and his novel "The Adventures of Huckleberry Finn", is a drama about two teenage boys who encounter a fugitive and decide to help hide him from the bounty hunters looking for him and to reunite him with his true love (Reese).
The screening brought the Cannes film festival competition to a close on Saturday. The Cannes film festival closes on Sunday with a red carpet awards ceremony, where "Mud" and 21 other competition entries are eligible for prizes including the coveted Palme d'Or.
---
{ZUMA}
---
[ad]