Friday afternoon, two-year-old DeOrr Kunz Jr. went missing without a trace while on a fishing trip at the Timber Creek Campground with his family. More than 150 people have been looking for him since his disappearance, but now, days later, the large search is being scaled back.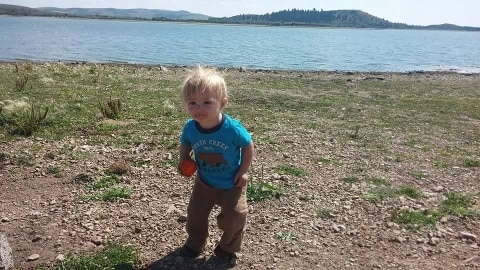 Local deputies, Salmon Search and Rescue teams, and even volunteers have scoured about 2 ½ miles around the campground and covered every single inch. They've ruled out the boy falling into the water after divers in both Timber Creek and Stone reservoir came up empty-handed.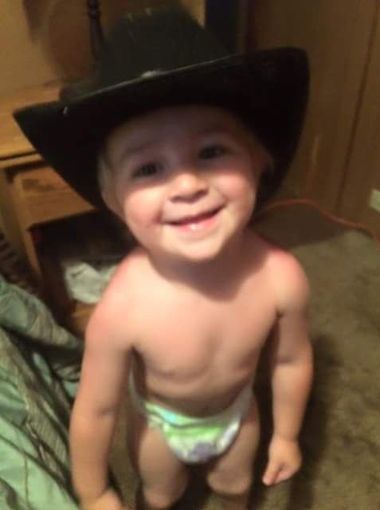 "We could only turn every stone over so many times and we did it over and over and we had the helicopter," one of the searchers told KTVB. "We had people on horses, four-wheelers. We did the hand to hand grid search. We did everything over and over. We turned the creek upside down."
And now no one really knows where else to look.
"We haven't found a thread," Lemhi County Sherriff's Incident Commander, Dave Morelli, told KBTV. "We haven't found anything in this area and I'm quite confident it's been covered very thorough. We're going to start our expansion."
That expansion also includes opening up the investigation to include all possibilities, including abduction. But as far as deputies know, the only ones at the lake that day were DeOrr's parents, grandparents, and a family friend.
DeOrr's parents, who last saw him in a camouflage jacket, blue pajama pants, and cowboy boots, also seem to believe that abduction may be the best explanation for their son's disappearance. But they say they have faith that he is at least safe, wherever he may be.
"We're looking for you, son, and we will find you, and we love you more than anything in the world," DeOrr's father said in a statement to KTVB. "You have a lot of people that love you and are looking for you."
Family members and friends have started a fund to raise money for the search efforts, and some have even taken to Facebook to try and help in the search.
"Little man is missing and has possibly been abducted," an aunt posted. "Vehicles to look out for is older light blue GMC/Chevy, late 80s, early 90s, and possibly a black truck – unknown model."
However, Lemhi County has given no information to media about a possible abduction, and no Amber Alert has been issued at this time.
Related Articles:
---