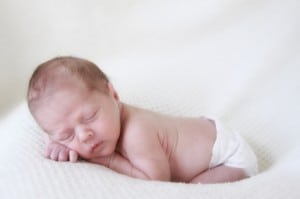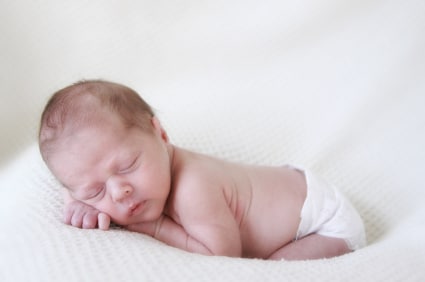 During the last three months of pregnancy, a baby's brain is busy at work. It's developing neural pathways between nerves and preparing itself for entry into the world of sights, sounds, smells and touches. But scientists know very little about how this neural network assembles itself while in utero. Researchers from Guy's and St. Thomas' Hospital, King's College London, Imperial College and Oxford University are hoping to understand this process, map it and share it with the medical community as a whole.
"There is a distressing number of children in our society who grow up with problems because of things that happen to them around the time of birth or just before," lead researcher Professor David Edwards, director of the Centre for the Developing Brain, told BBC News. "It is very important to be able to scan babies before they are born, because we can capture a period when an awful lot is changing inside the brain, and it is a time when a great many of the things that might be going wrong doo seem to be going wrong."
Scientists say that brain development prior to birth helps to determine how a baby will think and see their world. What's more, it is believed that this early brain development – or problems associated with that development – plays a role in the development of certain neurological conditions, like autism. With a brain mapping of an unborn baby, researchers may be able to better understand how and when these conditions manifest, which could eventually lead to prevention methods.
Until recently, mapping of a fetus's brain just wasn't possible. This is because they are able to move freely within the womb, and all that movement can obscure brain imaging. However, researchers at the Centre for the Developing Brain say they have now found a way to counter the effects of those movements. It is with those advanced MRI scanning techniques that will provide them with the three-dimensional brain images they will need to map out the brains of more than 1,500 babies from womb to six months after birth. And even the smallest, sickest, most premature babies will be mapped, thanks to the MRI machine inside the neonatal care unit at Evelina Children's Hospital in London – one of the few hospitals to have one that close to their NICU.
"There is so much evidence already from the adult project (the Human Connectome Project out of the United States) that there are significant changes in the brain that can be mapped with the technology we have now," Professor Daniel Rueckert, professor of visual information processing at Imperial College London, also involved in the study, told BBC News. "It will be incredibly useful to be able to this with the still growing and developing brain – perhaps giving us more time to intervene when things go wrong."
But Professor Partha Mitra, a neuroscientist at Cold Spring Harbor Laboratyr, New York, says it's important that we not get too excited about the upcoming project; the study, known as the Developing Human Connectome Project, will have its limitations.
"It would obviously be a very good thing to know more about the circuits in the developing human brain. Much of what we know hasn't changed in a hundred years and has come from dissection studies," Mitra told BBC News. "But we need to keep in mind the imagining techniques we have are indirect – we can't open up a human brain and look at the connections while someone is alive so we rely on these non-invasive methods. But there is a big gap between the real circuits in the brain and what images can show us."
Related Articles:
---
[ad]