In this technology-based world, where we are all constantly connected via our computers, smartphones, and tablets, our children have of course found their way to these screens as well. For many years, researchers and experts have warned of the amount of screen time that children are being exposed to. However, as of late, researchers believe that the debate on screen time needs to be shifted over to what kinds of content our children are being exposed to, versus the amount of screen time they have.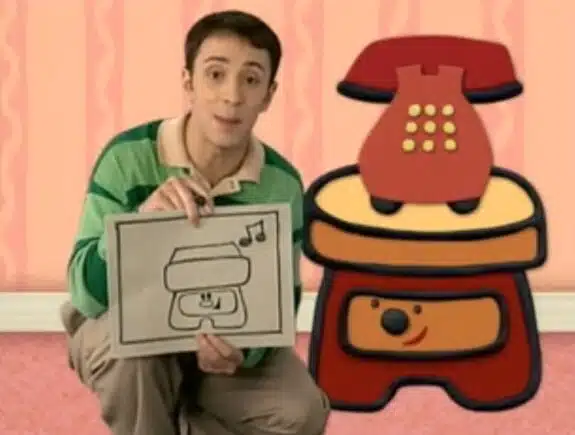 Deborah Linebarger, director of the Children's Media Lab at the University of Iowa in Iowa City says, "It's never so simple as it's bad or good. It's content-based. There's a lot of research now that shows when you design infant and toddler-directed media in ways infants and toddlers can learn, they can learn from it. If you use screen media and pick the right stuff, it can be another tool." Linebarger presented her most recent study at the American Psychological Association's annual convention, which was held this past weekend.
The study included 498 children, aged 8 to 36 months, with her research showing that certain types of programs can help babies and toddlers increase their vocabulary, as well as supplementing their language skills, while other programs do not. Previous research shows that 74% of infants are exposed to television before age 2, despite a statement released in 2011 from the American Academy of Pediatrics that warns that exposing children under the age of two to television is not recommended and can be harmful. Linebarger says, "The average infant or toddler spends about an hour and a half per day watching or interacting with screen media directly and, perhaps more distressing, they're exposed to 5.5 hours of TV that's on in the background."
Young children learn best and absorb more when they are interacting with humans. Linebarger says that screen content that can mimic a real person in a real situation is the best bet for screen content. The focus of her study is on the content, with programs that have their main characters telling a simple story, such as Nickelodeon's Blue's Clues or PBS' Clifford the Big Red Dog. Children who were exposed to other kinds of programs that have been labeled "educational," tend to have smaller vocabularies. These programs include PBS' Sesame Street and the Baby Einstein or Brainy Baby programs.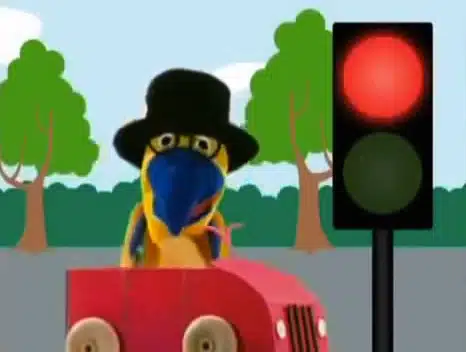 Linebarger says, "When you have a show like Blue's Clues specifically where a character talks directly to the child through the screen, that is exactly how you do language intervention. That models how to have a conversation." She believes that programs such as Sesame Street are not appropriate for children under 2 years of age because the show does not tell a narrative tale, and is rife with "an enormous amount of information coming at them quickly." She adds, "It keeps their attention, but they're less effective at making sense of it. To an older child, it's a fantastic program, but for kids under 2, it is not appropriate."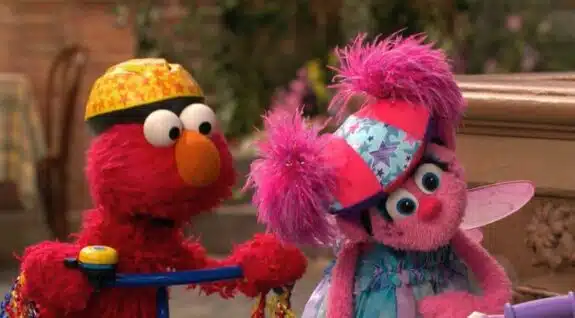 The same can be said of baby videos aimed at being "educational." These types of programs also lack a central character telling a story. Linebarger says, "They'll show a picture of an apple. There's a lot of content and it's quickly changing. There's too much information for an infant – too many production features, with lots of cuts and it's fast-paced. It shows objects, but they are not really in context and there are no real characters." She also has found that children who watch "entertainment television," programs such as Nickelodeon's SpongeBob SquarePants for instance, have a smaller vocabulary. The study's findings on background television "wasn't good and wasn't bad," according to Linebarger. She says, "It's not associated with vocabulary."