It was a moment of incredible panic for a mom when she found her baby in the buggy at a tube station rolling towards the tracks ready to hit an oncoming train.
On July 23rd evening the drama unfolded at the bottom of the stairs of Goodge Street station in north London when a man who was accompanying the mother and the child left the buggy with the child strapped in it for a moment on its own, while he assisted a second child in a stroller.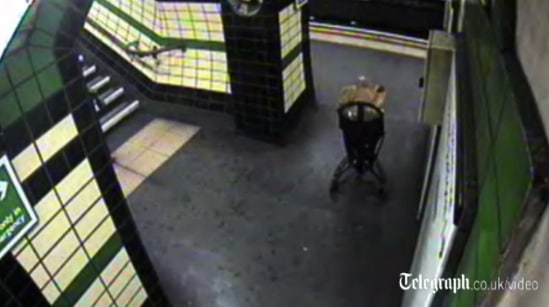 CCTV cameras caught the action when all of a sudden a gust of wind blew the stroller with the baby right towards the tracks. The man may have not locked the brakes of the stroller which likely prompted the incident. A train was passing on the tracks at that time, as the baby was moving closer and closer to it.
In what seemed like minutes but were only a few seconds the mom saw the moving stroller and rushed to catch it. The baby was by the time already on the tracks where a train would have arrived any minute.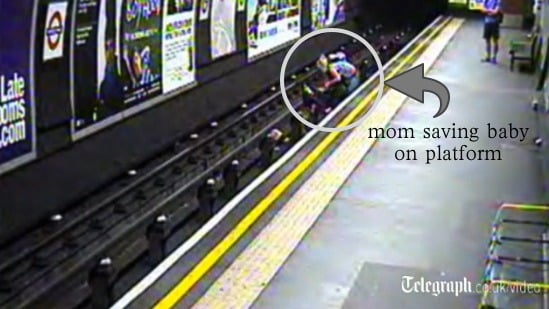 The mother was able to safely pull the buggy and baby onto the platform.
From the images captured through the cameras, the police are now looking for the mother to ensure that the child did not sustain any injuries.
"This was a frightening incident, not just for the scale of the danger the child was exposed to, but also because the woman then put her own life on the line by going on to the tracks," British Transport Police (BTP) chief inspector Mark Lawrie said.
They have also asked people to be extra careful in busy stations and winds blowing in the tunnels.
SOURCE: Telegraph.co.uk
---