Kevin Federline and his boys Sean Preston and Jayden James enjoy ice cream while out for a walk in Paris yesterday.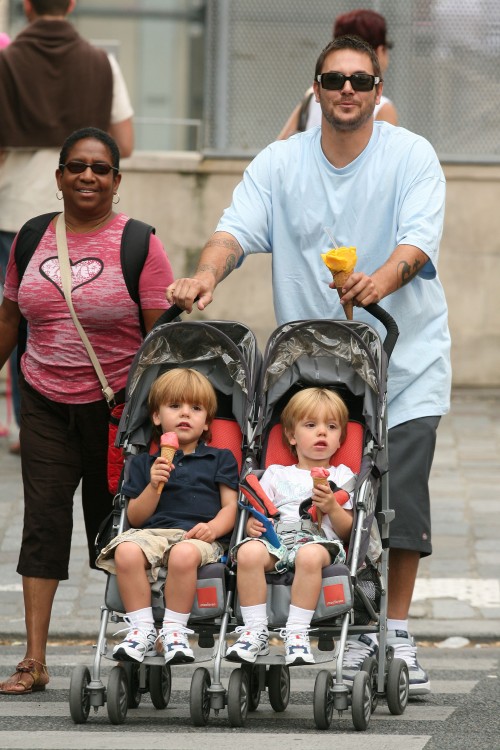 The boys and their dad are in the french city accompanying Britney on the European leg of her tour.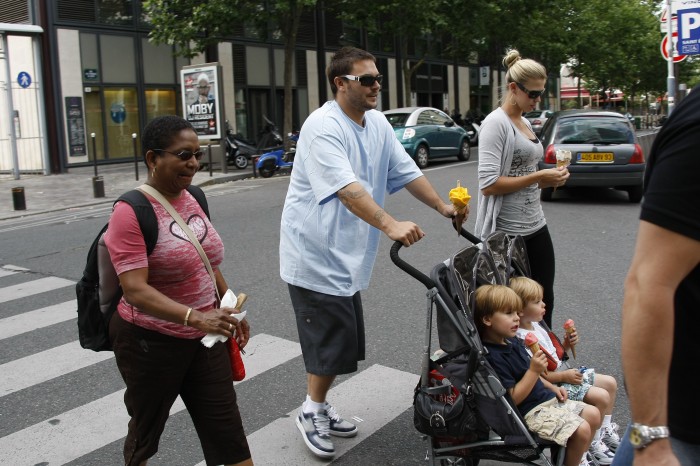 Kevin agreed to come along on the tour so that the children were not separated from their mother for two long.
Britney is believed to be paying him $4,000 a week to travel with her so she could be near them.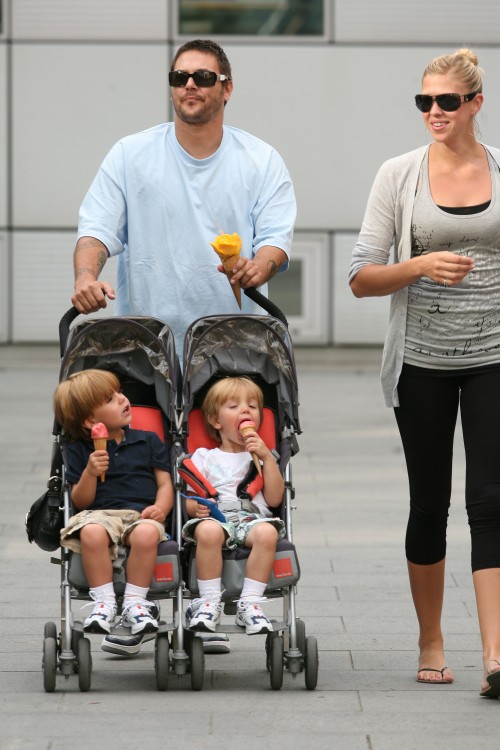 The boys ride in a Maclaren Techno Twin stroller.
{SPLASH}
---