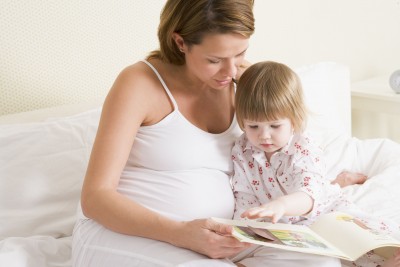 New research shows that almost two thirds of children want their parents to read to them more often.
The study of 3 – 8 year olds found that it was boys aged 3 – 4 who would most like extra storytime sessions, with 76% saying they wished their mom or dad read them a story more frequently. Reading is actually so popular with kids that it was voted their favourite pastime with a parent (51%), ahead of other forms of entertainment such as watching television (17%) and playing video games (7%).

The research conducted by Disney/Cars Storyteller's Collection also revealed it could be in parents' interests to read a bedtime story if they want a good night's sleep. Eighty two per cent of children questioned said reading with mom or dad before bedtime helps them to sleep better.

When it comes to telling a good story, children have recommended to parents that the best way to maintain their interest is to talk in funny voices for different characters (71%), followed by unusual sound effects (17%).

And it appears that it really is a case of listen with mother, as 62% of kids named their mom as the best storyteller, with dad receiving only 31% of the vote.
Help is at hand for dads who want to brush-up on their storytelling skills or for mums who would like to make storytime even better for their child.

Commenting on the study, leading children's psychologist, Dr Richard Woolfson said:
"The results of our research confirm the traditional activity of storytelling continues to be a powerful learning and emotional resource in children's lives. There is no doubt whatsoever that children value the experience of having a story read to them and view this the best wind-down activity at the end of the day."

"It can be very difficult for parents to find the time to read with their children, but these moments can help build strong bonds and play a vital part in their child's development. Sometimes mum and dad just need a little guidance, which is why we've taken the results and produced a formula for the perfect storytime."
While the message in this study isn't a surprise, some of the stats are. Mom beats dad for storytelling. Woo Hoo!!
---