Selma Blair continued her weekly routine of visiting the Studio City Market on Sunday. Along for the trip, and some goodies, was the actress' son Arthur.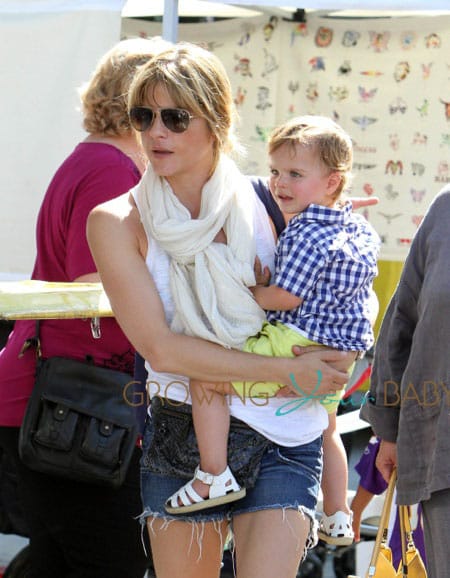 Before picking up some fresh produce, the pair visited the petting zoo where Selma's blue eyed babe tried his hand at picking up one of the chickens.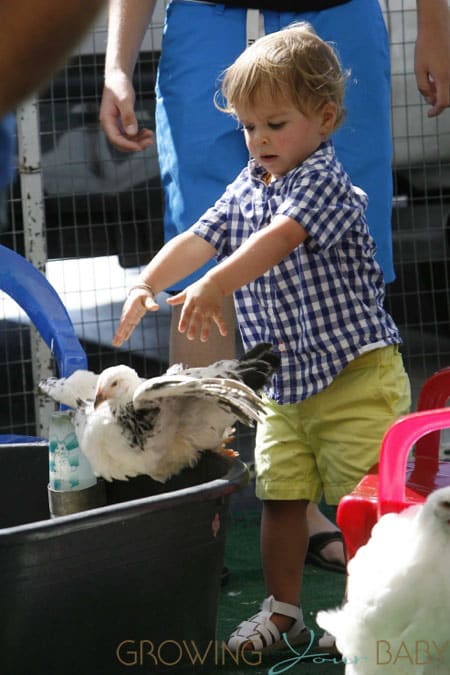 Afterwards Arthur nursed while he rode on the train with his mom.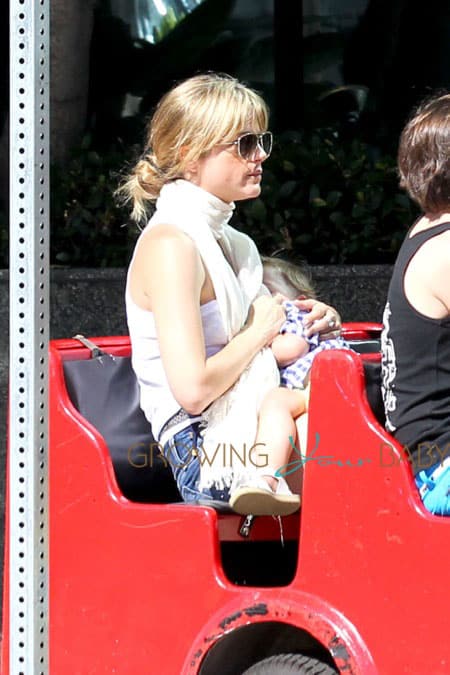 Last week Selma made news when she was photographed breastfeeding the toddler at the Grove but she doesn't care about naysayers.
"The only time he cries is if he's hungry," the actress told People last year. "We all have nipples. I don't care who I offend; my baby wants to eat. If I can't get a cover over me quick enough, so be it."
She is incredibly discreet so I can't see how anyone would be offended. Plus, the scarf she is wearing conceals quite a bit.
{fame/flynet, INFPHOTO.COM, SPLASH}
---