Since its debut last year Shopkins has taken the toy world by storm! There are two sides to the phenomenon play and collectability and that will continue to grow in 2015. While at Toy Fair this week I was able to preview the collection, but am only able to share the scoops ice cream truck. This adorable new set comes with two cooler bags, two exclusive Shopkins characters, a table for your Shopkins to sit at out front and a sign advertising what is for sale!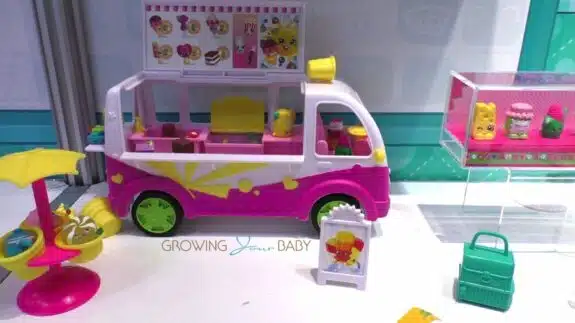 Inside the truck has a cooler unit, a sink, room to store some of your Shopkins and a drive and passenger seat. Look for the Ice Cream Truck to be available Summer 2015 for $19.99.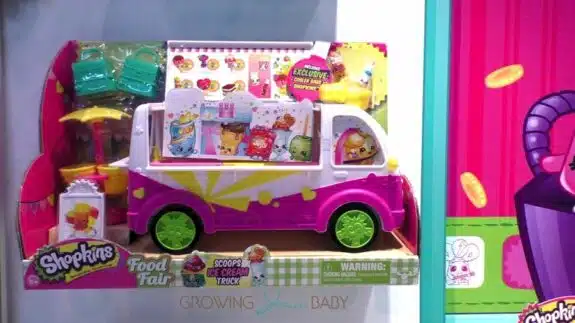 Those hard to get Limited Edition Bling Shopkins were on display, as was the cute Gemma Stone, a character that will be released later this year, but she was on display in crystal form.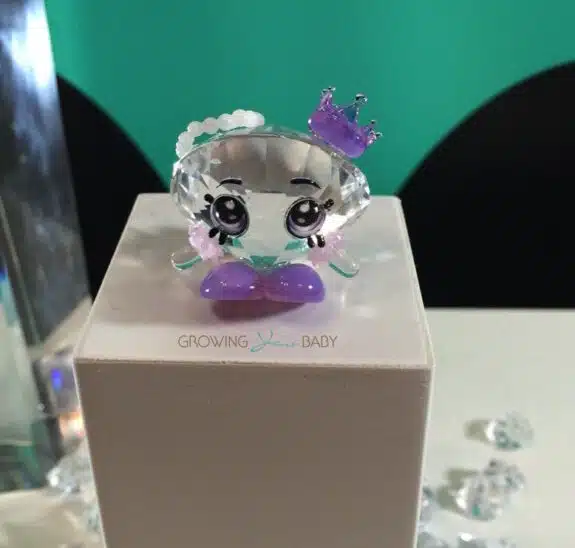 After its appearance at the show, the crystal Gemma Stone will be auctioned off online with all proceeds going toward the Toy Industry Foundation.

Check out the video we got at Toy Fair!
---