As parents, we are always looking for safe, convenient products that will make our lives easier both at home and when we are on the go.  Silikids has created a great collection of gear for kids that blends safety and convenience together.  We have been a fan of their collection for many years now.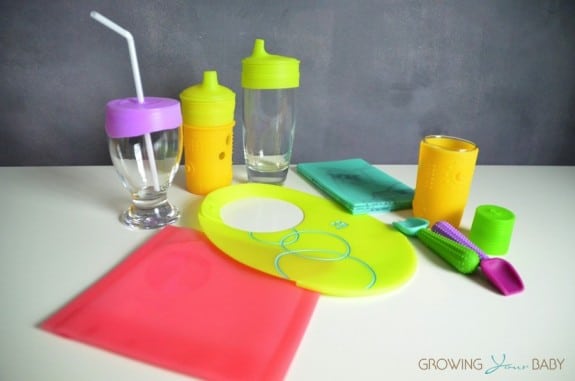 Over the last year they have expanded their line to include some items that are compact enough to travel for a day out or to take while you are on vacation.
Plus all of their products are made from silicone, which is BPA Free, Phthlate Free and non-toxic so parents don't need to worry about their kids coming in contact with scary chemicals.
Here is a look at their collection.
The Silibib is an oval shaped bib that offers kids good coverage during meal time.  The top strap has 3 size notches so that it can grow with them, and the front features a fold out pocket to catch food that may miss their mouth.  It is made from silicone, has a lay flat design, and can be cleaned with soap and water or in boiling water.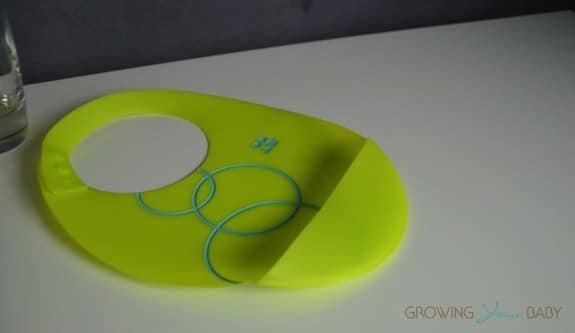 The Silispoons are a great mealtime tool for little ones 9 months+.  We love these little shovels because they do double duty as a teether and a spoon.  The base is wide enough for little hands to hold, while the spoon portion has a bit of give for little squirmers.  The handle is covered in nubs to provide a bit of a grip, but it is soft enough to also be used as a teether.
The new Silibags offer an alternative to plastic bags at lunchtime.  They can go from freezer to microwave or pot of boiling water.  We use these bags for sandwiches, fruits and larger snacks.  The company uses a nub system as their closure so you can't use the bags for anything with liquids or small pieces like granola, but they are great for bagels, chips, apples, grapes or carrots.
The Siliskin Glass Training Cup is one of my favorite items because it can be used from the age of 2 all the way up +.  It comes as a set with an 8oz glass, silisleeve and sippy lid, but what is great about this set is that the lid can be used with a regular glass if you are headed out and just want to pack it to keep your bag less loaded down.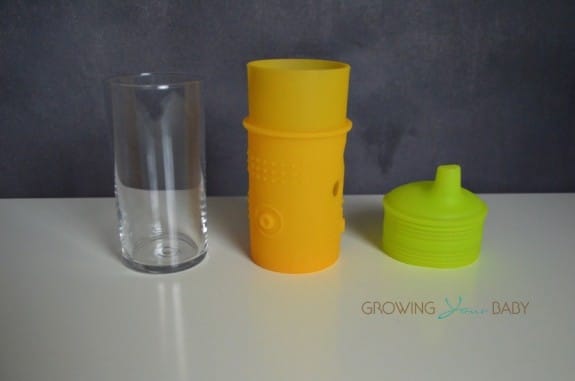 As parents it's hard to know what plastics are safe for our kids.  I like that this sippy cup eliminates this and allows you to use a glass.  The problem is that toddlers don't understand the dangers of dropping a glass on the floor.  Adding the Silisleeve reduces your chances of the glass breaking.  The sleeve has thick shock absorbing bottom, and it covers the whole glass – with the exception of two small holes.  It also has tiny nubs that circle the whole glass to give them a better grip.
The straw tops are for when your child is a little older and able to drink from a straw.  Another great on-the-go product, these lids fit overtop of a standard glass(up to 3″ diameter) and seal it so that you don't have to worry about not having your sippy cup with you when you head out to a restaurant or gramma and grampa's house. They come 3 in a pack for just $8.95.  Parents do need to be a little careful when they are removing them from the glass because they can tear.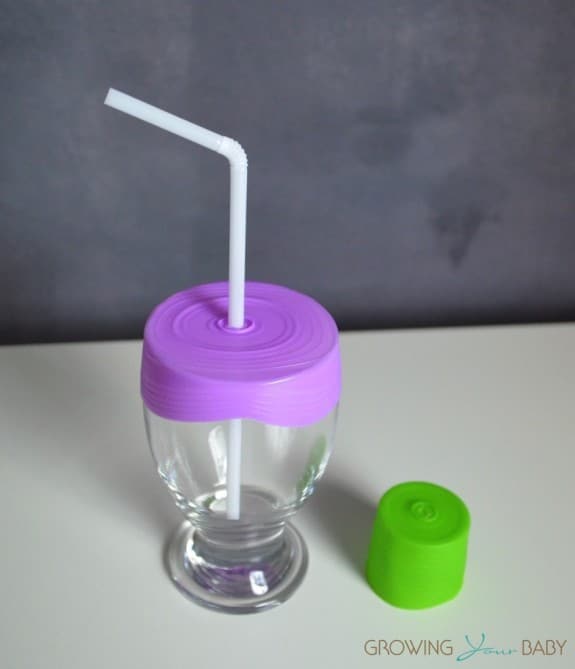 The glass cup for kids comes in a two pack, and includes two glasses and silisleeves.  We love these glasses because they are just the right size for little hands, and the sleeve does help when kids toss the glass.  It literally took my son a year to break his and we were shocked everytime he would toss it because we have ceramic floors.  When it did happen most of the glass stayed inside the sleeve, which was a relief.
My last product is the silimap.  Where you use it at home or on-the-go, it provides your child with a clean, fun place to eat.  Designed with a map on it, they can learn a bit of Geography while having lunch, and then it folds up to be packed away easily.  Having a clean mat for mealtime is a must for me still when we travel so I like to keep this in the same spot as the change pad.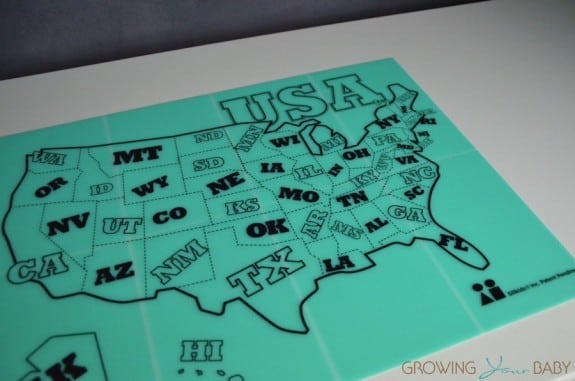 Please check out video of all of these products below!
---