Record executive Simon Cowell and partner Lauren Silverman were photographed at the beach in Barbados enjoying some family time with their son Eric on December 28th, 2019.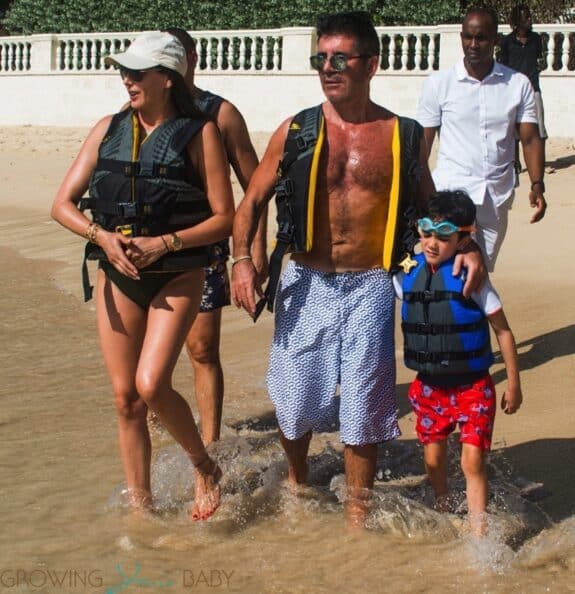 The family visits the island every year for a few weeks to wind down after a busy taping season of Britain's Got Talent.
While out on the beach Simon shared on of his favorite island pass times with his son – Jet Skiing!
A friend from the beach helped hoist Eric onto the craft and the pair were off.
Despite issues with the American version of the television show, it was reported that ITV's extended his relationship with Simon for five more years. Thrilled about the contract extension Simon said,
'I am thrilled our relationship with ITV is to continue for the foreseeable future. ITV has always been home to Britain's Got Talent, The X Factor – and me! – and this long-term commitment shows mutual respect in our partnership.'
{BACKGRID}