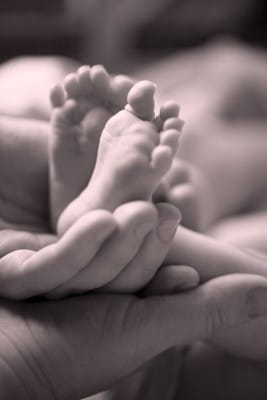 Women that are using In Vitro Fertiliation (IVF) to get pregnant may think they will have better odds using two embryos instead of one. A new study however, shows that it is actually the opposite. A single embryo IVF is more likely to result in a healthy pregnancy than using two.
The study was lead by D.J. McLernon, a research fellow with the medical statistics team in the section of population health at the University of Aberdeen in the United Kingdom, and his colleagues. Using 1,400 women who underwent IVF to become pregnant, the researchers looked at the how the women fared for pregnancy and health after using IVF. From there, the researchers were able to see who had healthier and more successful pregnancies based on how many embryos they had implanted.
Half of the women in the study had a single embryo implanted, while the other half had two embryos implanted at once. The women who choose only one embryo ended up being five times more likely to have a successful pregnancy and a healthy, full-term infant. The infants born from a single embryo implant also were more likely to be a healthy size at birth, rather than smaller or underweight.
"Our review should be useful in informing decision making regarding the number of embryos to transfer in IVF," the authors wrote in their report.
Based on their findings, the researchers have advised doctors to recommend single embryo implantation over double. Dr. Laurel Stadtmauer, an associate professor of obstetrics and gynecology and IVF associate director of the Eastern Virginia Medical School Jones Institute for Reproductive Medicine in Norfolk, Va., says the results of the study are convincing that doctors should see the single embryo transfers are a more viable option.
"There is a consensus that there is a high number of multiple births from IVF, and we're all doing everything we can to reduce that rate of birth because we know that premature birth and multiple births do lead to a higher risk for the babies and for the mother," she explained.

"And this certainly shows that cumulatively you can often achieve a much better outcome with two separate single embryo transfers compared with one double embryo transfer — which would mean a much lower chance of a multiple pregnancy and all the related complications," Stadtmauer continued.
Dr. Stadtmauer cautioned that older women who have more trouble maintaining a pregnancy may have better results from a double embryo implant simply because it increases their odds. Doctors should look at each individual case before ruling out a particular treatment. – Summer, staff writer
Related Articles:
---
[ad]