Robin Thicke was a proud papa while at his son's Julian soccer game on Saturday(October 10th, 2015).
The singer stayed close to his little cutie, who wore his hair in a mohawk.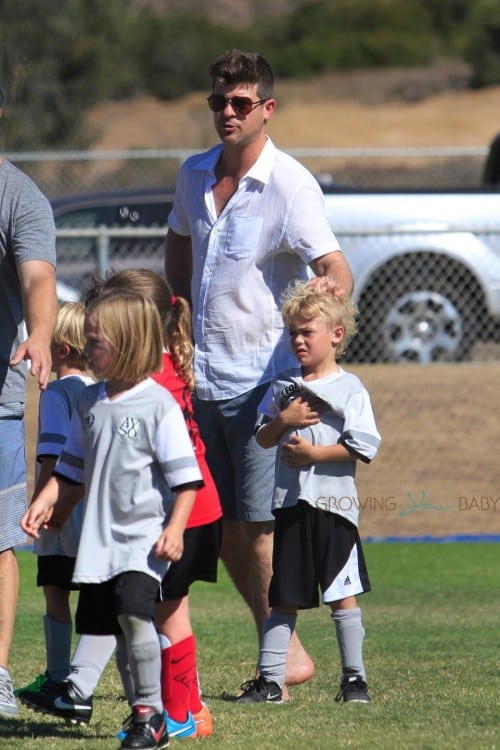 At one point Robin cuddled Julian in the shade after he got sand in his eyes.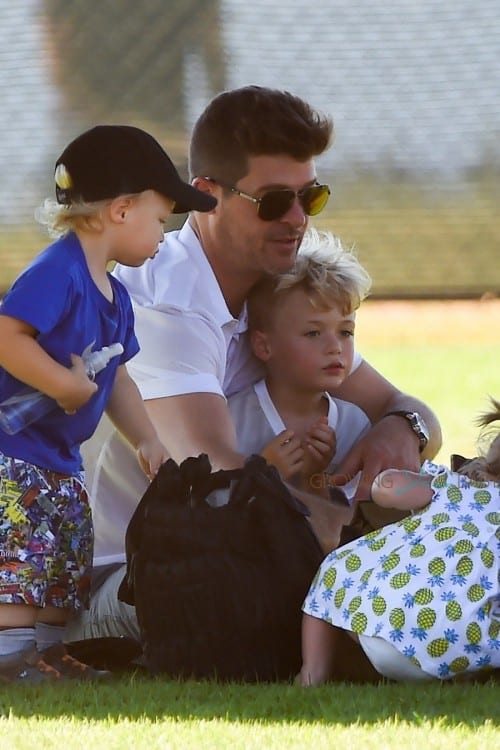 It wasn't long, however, before he was back in action!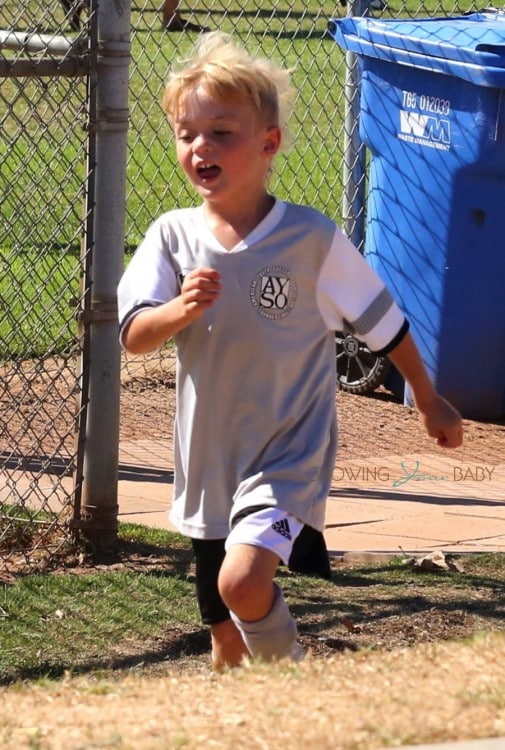 During an interview with Good Morning America earlier this year, the singer revealed that having some time off gave him some perspective on what's important.
"I started songwriting and producing and singing professionally when I was 16, and I never really stopped until last year.  I took some time off to just be with my son and my family. It helps you gain perspective on what's important in life."
{AKM/GSI}
---
[ad]