Over the years, many different brands and types of birth control pills have been developed and released to the public. Some of these newer pills contain high levels of estrogen. According to a new study, these particular pills could increase the risk of breast cancer.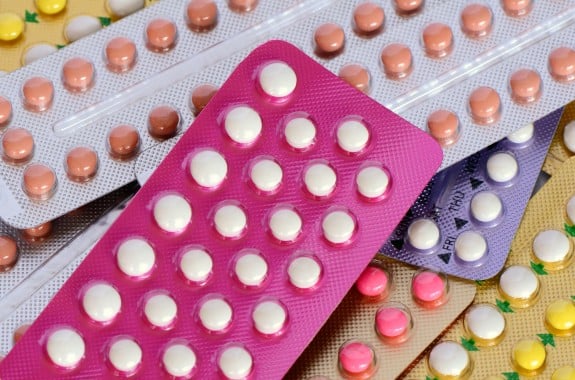 Published in Cancer Research, a journal of the American Association for Cancer Research, the nested case-control study consisted of 1,102 women diagnosed with breast cancer and 21,952 control women that had not. All participants were patients at Group Health Cooperative in the Seattle-Puget Sound area, and all patients diagnosed with cancer had received a diagnosis between 1990 and 2009.
Unlike most studies that have depended on women's self-reporting of birth control usage, this particular study used electronic pharmacy records to gather information on which oral contraceptives were used, what dosages were taken, and how long women took them. In all, about 24 percent, 78 percent, and less than 1 percent of study controls who were recent oral contraceptive users filled at least one prescription in the past year for low-, moderate-, and high-estrogen dose oral contraceptives (respectively).
Women who recently used birth control pills with high doses of estrogen had a 50 percent higher risk of developing breast cancer than women who had formerly or never taken birth control. More specifically, women who took high-dose estrogen birth control also had an increased breast control risk of 2.7-fold, and those containing moderate-dose estrogen increased the risk 1.6-fold. Triphasic combination pills containing an average of 0.75 milligrams of norethindrone had an increased risk of 3.1-fold. Low dose estrogen birth control pills were not found to increase the risk of breast cancer.
"Our results suggest that the use of contemporary oral contraceptives in the past year is associated with an increased breast cancer risk relative to never or former oral contraceptive use, and that this risk may vary by oral contraceptive formulation," Elisabeth F. Beaber, PhD, MPH, a staff scientist in the Public Health Sciences Division of Fred Hutchinson Cancer Research Center in Seattle, Washington, told Science Daily.
However, Beaber cautions that more research needs to be done regarding estrogen dosage and breast cancer risks. Until then, women may benefit most from speaking to their physicians about their cancer risk concerns and choice of contraceptives.
"Our results require confirmation and should be interpreted cautiously," Beaber said. "Breast cancer is rare among young women and there are numerous established health benefits associated with oral contraceptive use that must be considered. In addition, prior studies suggest that the increased risk associated with recent oral contraceptive use declines after stopping oral contraceptives."
Related Articles: