Even though there is freezing rain falling at my house Disney Junior has been feverishly getting ready for the nice weather to arrive and introducing exciting new episodes, specials, and even a new series!
Premiering on Sunday, April 21st, at 12:30 pm, Henry Hugglemonster is sure to be a hit with pre-schoolers. The five-year-old middle child, who lives in Roarsville, loves his family, enjoys playing outside with his friends, and says exactly what he thinks the moment it pops into his head. He's just the sort of high-energy kid who might live right down the street or even in your own home. Except, of course, for one small detail; Henry is a monster! Each 22-minute episode features two 11-minute stories that take preschoolers and their parents on Henry's adventures as the young monster plays with his friends and tries his best to get along with his three siblings.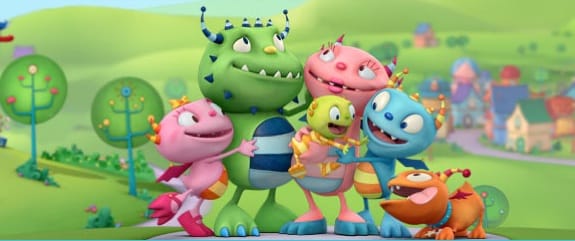 To help you get to know Henry and his family, Disney Junior has created some cute coloring pages for your little ones.
My boys are right into Monsters right now so I am excited for the premiere It also coincides with the Monsters University movie that will be in theaters this June.
After the premiere Henry will be on every day for the following week, with new episodes premiering Sundays at 12:30 p.m.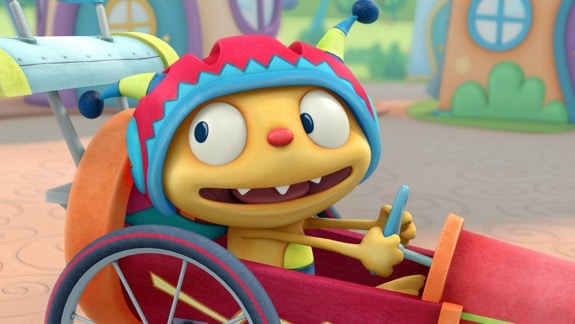 Set your PVRs because before Disney debuts the Hugglemonsters, they will show a special 30-minute episode of Quest for the Crystal Mickey
Plunderin' Pete has snatched the legendary Crystal Mickey statue from the Clubhouse! Worse yet, without the magic of the Crystal Mickey, the Clubhouse starts to sink into the ground, never to be seen again! We have to get that statue back! A nail-biting, high-stakes adventure like this requires an extraordinary hero to lead the way, namely, Kansas City Mickey! With K.C. Mickey in charge, and the help of us at home, not even Plunderin' Pete's trickiest traps can keep us from recovering the Crystal Mickey and getting it back just in time to save our beloved Clubhouse.
This month there will also be new episodes of Sofia the first, Tickety Toc and Bananas in Pajamas!
Disclosure: I'm part of the Disney Junior Mom program and I receive special perks as part of my affiliation with this group. The opinions on this blog are my own."
---