Cerebral Palsy is a neurological disorder that can affect the movement and coordination of those afflicted. Premature babies are particularly susceptible to developing cerebral palsy in the early stages of their life – as many as one in three preterm babies may have some symptoms, compared with one in 1,000 full-term babies.
While there is no cure for cerebral palsy, evidence suggests that it can be prevented in some cases. In an initiative that was led by the West of England Academic Health Science Network (AHSN) and University Hospitals Bristol and Weston NHS Foundation Trust, it was found that administering magnesium sulfate to women who are at risk of premature birth; reduces the potential risk by a third.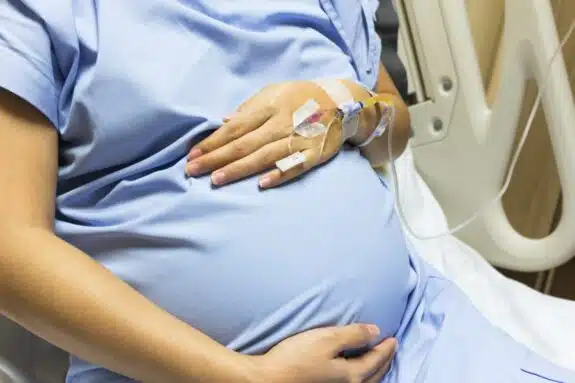 Despite its effectiveness however, figures show only 64% of eligible women were being given necessary treatment across England, Scotland, and Wales in 2017 – prompting the development of PReCePT, a program that aims to have all maternity units increase usage of magnesium sulfate to protect babies against brain injury and CP.
Researchers found that the PReCePT program, designed to increase the use of magnesium sulfate during childbirth – which has been associated with a lifetime savings of £3 million and prevents cerebral palsy in newborns – succeeded in doing so. On average across all maternity units in England, uptake increased by 6.3 percent from when it was first implemented; an additional 9.5 percentage point rise accounted for variations between different regions regarding when they started using the protocol. By May 2020 over 86% of eligible mothers were receiving magnesium sulfate treatments due to PReScePT's success!
The West of England's PReCePT program, which provides cerebral palsy treatment to a greater number of babies across the region, has been successful in sustaining its use of magnesium sulfate for five years. Initially costly due to administration and associated health gains for avoiding cases over time, this long-term analysis may reveal that any expenditure is worth it as there could be even more cost-effectiveness occurring at a national level beyond year one.
John Macleod, NIHR ARC West Director, Professor in Clinical Epidemiology and Primary Care at the University of Bristol, and principal investigator of the evaluation, said:
"Our in-depth analysis has been able to demonstrate that the PReCePT program is both effective and cost-effective. The program has increased the uptake of magnesium sulfate, which we know is a cost-effective medicine to prevent cerebral palsy, much more quickly than we could have otherwise expected.
"We are pleased to have played a part in helping get this cheap yet effective treatment to more babies."
Natasha Swinscoe, Chief Executive for the West of England AHSN and National Lead for Patient Safety for the AHSN Network, said:
"We've been delighted to support the development of PReCePT from its inception at University Hospitals Bristol and Weston to its spread to all five hospital trusts in the West of England, and then leading the national rollout through the AHSN Network.
"We are incredibly proud of what the perinatal community has achieved through this program, and the difference it is making to the lives of so many premature babies and their families."
RELATED ARTICLES: