US researchers have told an international mental health conference they have proof that women with children are more visually aware and responsive compared with those without offspring.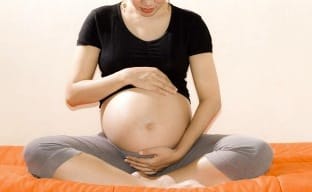 Recent tests on tests on rats have shown that there is a "reservoir of hormones" released in pregnancy and giving birth that create permanent changes in the brain.
"The flow of estrogen promotes neuron growth and enhances the plasticity of the brain," said Professor Craig Kinsley, a neuroscientist at the University of Richmond.

"As a result mothers in our animal models have better vision, coordination and memory, stronger survival instincts and go about their tasks more efficiently than non-mothers."

Prof Kinsley said his research was inspired by his own wife's ability to automatically tackle new tasks with the birth of their daughter, and anecdotal evidence that pregnancy improved physical attributes in women, like hair and fingernails.

"I thought 'why can't it be mental too', and what do you know, it was."
Really?? I can honestly say that I am smarter in some areas because I need to be, but my memory has definitely gone down the toilet.
Related Articles:
---
[ad]