British Columbia mother Emily Ratcliffe and her husband, Tonnis Martindale, always wondered how women on the reality TV show, I Didn't Know I Was Pregnant – until it happened to them.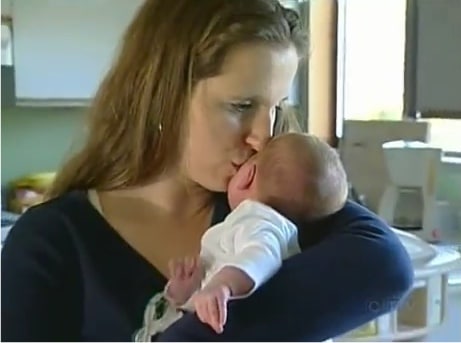 Emily Ratcliffe is a licensed practical nurse and a mother to three other children; daughter Ryan, nine, son Mason, 6, and Gracie 2 1/2, so you would think that she would notice the symptoms of pregnancy pretty quickly. But, between the upcoming move and Gracie's battle with neuroblastoma cancer, Emily says the symptoms simply weren't enough to cause alarm.
Emily also works 12-hour shifts, which demand a lot of her time and energy, further distracting her from the pregnancy symptoms. She also had light menstrual periods all through her pregnancy and she noted that her cycles have always been a little erratic. She gained a little weight and had a hard time taking it off and recognizes, in hind-site, that she also had nausea – but none of her symptoms were intense enough to make her question that she was pregnant.
"Stress works in mysterious ways," said Emily. "That's how (the pregnancy symptoms) totally slipped by."
Even as Emily started to have labor pains during the family's move on October 1st, she attributed her extreme back pain and fatigue to a fall she had had earlier in the day. The pain became unbearable as Emily was helping Tonnis carry in a mattress.
"I just dropped (the mattress) in the doorway and started bawling, saying 'I can't do this anymore.'"
The pain continued to worsen and Emily finally told her husband that she needed to go to the hospital.
"It feels like I'm in labor," she tried to tell her husband. "But before I could finish that sentence, my water broke one the couch. He called 911 and said, 'We're having a baby' and started freaking out."
Emily says the pain let up for just a moment after her water broke and a large, hard lump suddenly appeared on the front of her stomach. It was the baby preparing for its descent into the birth canal. (And yes, 'dropping' can happen during labor, especially after your body has already been through labor once before.)
"I thought, 'Where did that come from?" said Emily. "It was hard and way out there."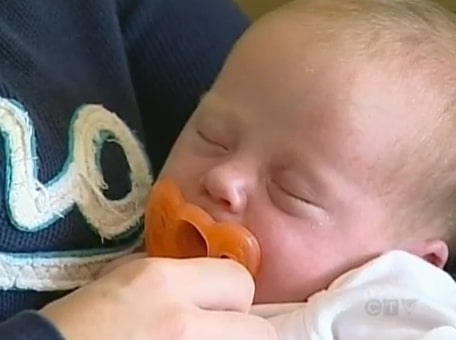 It was then that Pam Kothlow, a fellow nurse, who wouldn't have been there, had the events played out even a day later, arrived on the scene. She instructed Emily to take her pants off but Emily refused initially, telling reporters afterwards, "I was in so much shock. Honestly, I thought I was dreaming. It took me a while to realize what just happened."
But finally, Emily was able to comply and Pam, with the help of emergency personnel on the other end of the phone tucked under her chin, guided the baby's head out and helped to prevent the umbilical cord from choking the baby.
When paramedics arrived, they untangled the cord from around the baby's neck, clamped and cut the cord – but Emily says that Pam was the biggest hero of the day.
"She was really, really calm. If it was just me and my husband, I don't know what would have went down."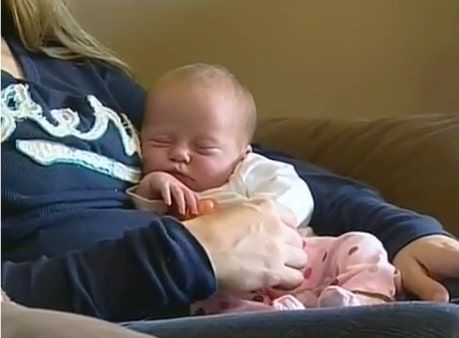 Emily and Tonnis are now proud parents of four, with the addition of their healthy, 7-pound baby girl Mariah. "It's hard to believe. I'm happy. I can't imagine life without her," Emily said.
Emily and Tonnis have delivered the second unexpected baby on Vancouver Island this fall. Just last month, 28-year-old Rachel Suttie gave birth to a little girl. She had experienced a miscarriage back in January but didn't realize that she was carrying twins and that one of the babies had survived.
Related Articles: