Look at them go! Tabitha and Marion Broderick showed some new skills while out on their scooters in New York City!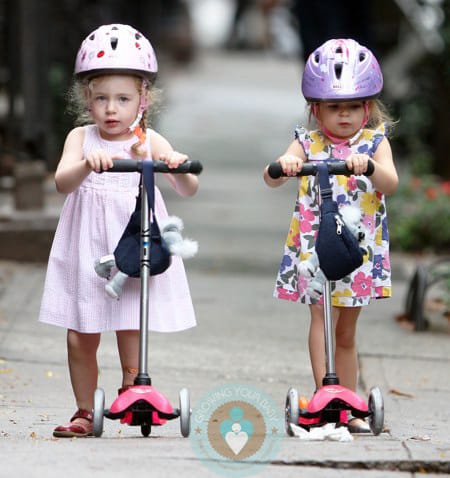 The ladies rode their hot pink mini kick scooters through the city while accompanied by their nanny. Not wanting to leave anyone at home, both girls brought their stuffed koala bears with them and hung them off the handle bars.
Feeling comfortable Tabitha got a little creative riding on one leg, while Marion jetted ahead. So. Very. Cute!
{INFPHOTO.COM}
---