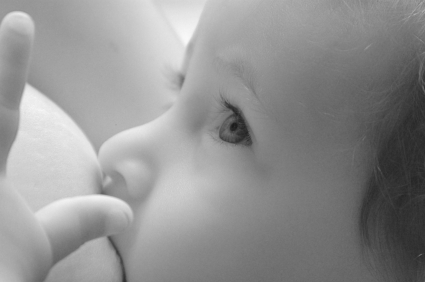 Taiwan is stepping forward to protect breastfeeding mothers by proposing a controversial new bill.
The Bureau of Health Promotion in Taiwan is drafting a bill that would impose hefty fines on anyone who tries to stop a woman from breastfeeding. The penalty for anti-breastfeeding actions could cost up to 30,000 Taiwan dollars, or $940.
Though the bill still requires a final approval by the Taiwan parliament, Taiwan is still pushing ahead to normalize and promote breastfeeding. Commercials featuring women breastfeeding in several public places, such as at a train station and in a department store, will be airing soon. Officials hope these will help to normalize the image of breastfeeding in public.
This new breastfeeding protection bill was proposed after five women were removed from a museum for breastfeeding. Public outcry for the mothers caused officials to consider ways in which they could protect breastfeeding mothers in public.
"Breastfeeding is a global trend and we want to ensure a better environment for mothers to nurse their babies," stated one official.
If this bill passes Taiwan will join Scotland as countries that protect breastfeeding with strict fines. In Scotland, fines up to £2,500 can be imposed on people who prevent women from breastfeeding.
According to a Taiwan's Bureau of Health Promotion survey in 2004, only 30% of mothers in Taiwan exclusively breastfeed in the beginning. By 6 months nearly 80% of infants are exclusively drinking formula the survey also found. Taiwan has faced several health scares from batches of tainted infant formula, such as a large recall of Nestle brand formula products in 2004. Taiwan officials hope to promote breastfeeding to reduce health fears and protect infants.
– Summer, staff writer
Related Articles:
SOURCE
---
[ad]