If you have $1900 laying around Tesla has introduced their new all-electric Cyberquad for Kids just in time for the holidays.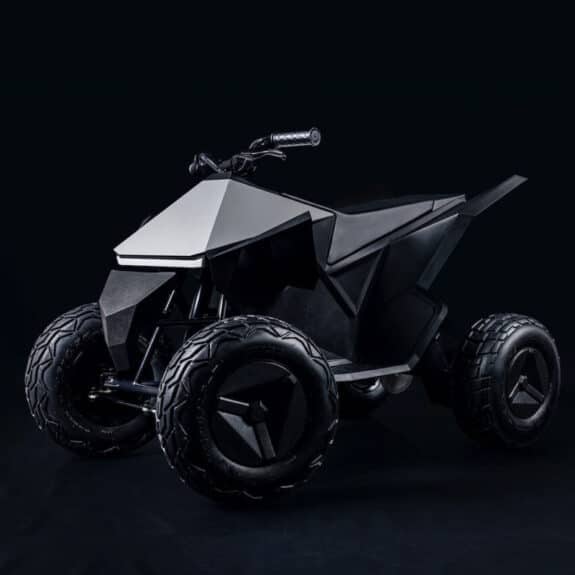 Inspired by their yet to be released Cybertruck, the four-wheel ATV features a full steel frame, cushioned seat and adjustable suspension with rear disk braking and LED light bars.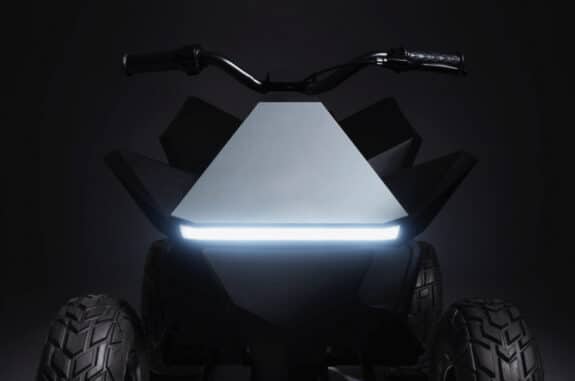 From gravel to grass, the Cyberquad for Kids delivers ultimate traction on all kinds of off-road terrain. The bolted steel hub wheels with thick rubber air tires provide a soft ride over the roughest roads. The larger 16" diameter front tires cut its own path off road and provide better steering control while the wider 14" diameter rear tires provide better torque and traction for optimal performance.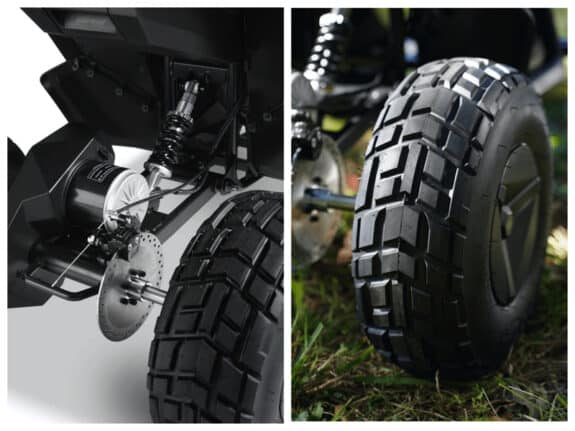 In true Tesla style, it is powered by a lithium-ion battery with up to 15 miles of range and a configurable top speed of 10 mph. Parents can set the max speed to either 5 mph or 10 mph. On low, the rider has control of the speed from 0-5 mph with the thumb throttle. On high, the rider has control of the speed from 0-10 mph.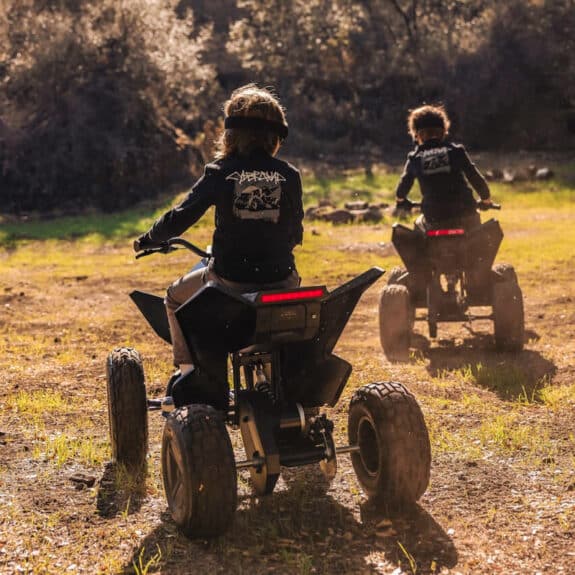 Cyberquad for Kids is suitable for anyone 8-years old and up.