Russell and Marie Luttrell never imagined their vacation to Peru would leave them stranded in another country – with a newborn baby in the NICU. But that's exactly what happened after Marie went into labor three months prematurely. Now friends, family, and even complete strangers are working together to help the Texas couple and their new baby find their way home.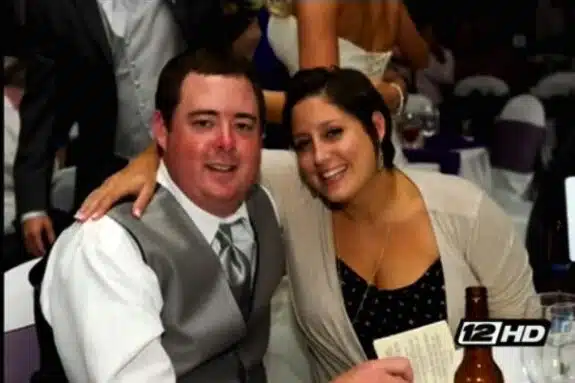 "[They went down there on Sunday, Marie started having contractions on a Monday," family friend and Gunter resident, Ragan Stevens, told KGNS.tv. "She had the baby on Christmas Eve and [the baby girl, Turner] weighed a little over two pounds. Marie finally got to hold her baby after 16 days, and that's all she's ever wanted to be was a mom."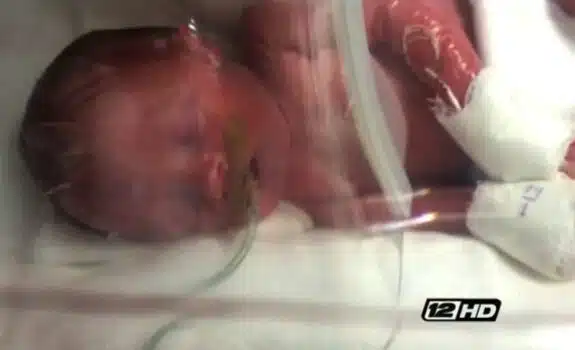 And a mom she is—a title that didn't come easy for this cancer survivor.
"She's a rock star and made it through the leukemia, and was very blessed to be able to get pregnant," Stevens said.
But, because she was born three months early, little Turner is still needs medical care. In fact, the only way the couple can get home is with the help of a medical flight. Insurance may or may not pick up the tab, and that could end up costing the couple tens of thousands of dollars. To make matters even worse, medical expenses incurred in Peru must be paid up front.
"It's a little bit different than healthcare here in the United States," Stevens said, pointing out that the couple has already had to pay for the Cesarean birth as well as the time that Turner has spent in the hospital receiving special care.
She has set up a Go Fund Me page to help.
"We've had an enormous response. And we are so fortunate and so humbled by that," Stevens said.
Russell is just as grateful and, on the Go Fund Me page, has shared the following sentiment to all of those that have helped:
"Thank all of you so much. I cannot express how thankful Marie and I are for your generosity. This has been a trying time, but also an amazing one. Turner's birth was the scariest and most devastating thing I've ever experienced. The next 10 days were such a blur, but the outpouring of support and love helped sustain us. God has been so good to us. By the time I could look up and even start to worry about costs, this fund had alleviated so much pressure on us . . . Marie and I will have so many good stories. We can't wait to get back to the States and share them with all of you, our friends and family. We love all of you so much. We can't wait to pay it forward."
Related Articles: