The ride to school on Friday was both practical and efficient for Liev Schreiber and his family. With one bike and four people, the family managed to make it work – piling everyone on and still had room for more!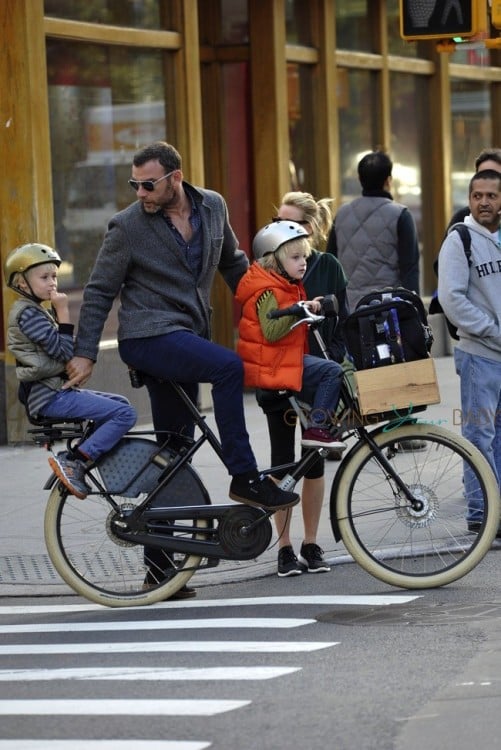 For the past couple years Liev has been getting around NYC on a WorkCycles Fr8 bike. Perfect for their needs, the bike has a seat on the front, one on the back and a huge basket for carrying extras. Designed for one adult and up to three kids, Naomi squished in the spot between Liev and Alexander as they headed off to school.  The max weight for all of the riders is 550lbs so they were easily well below that.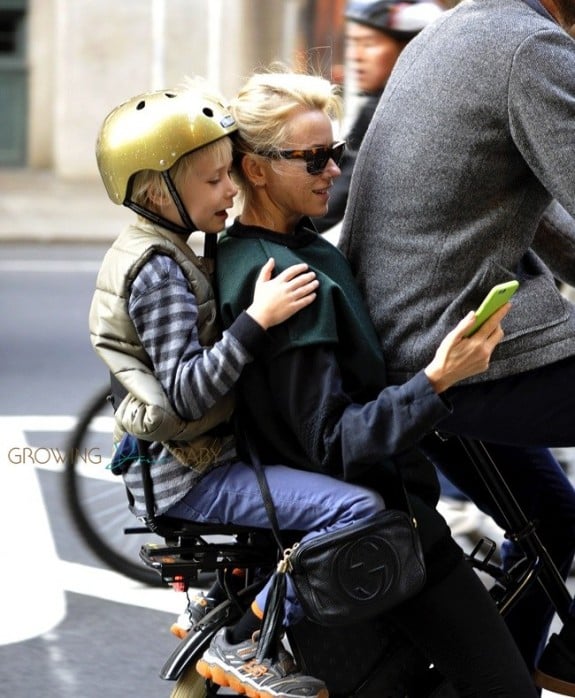 With the whole front to himself, Sammy was all smiles!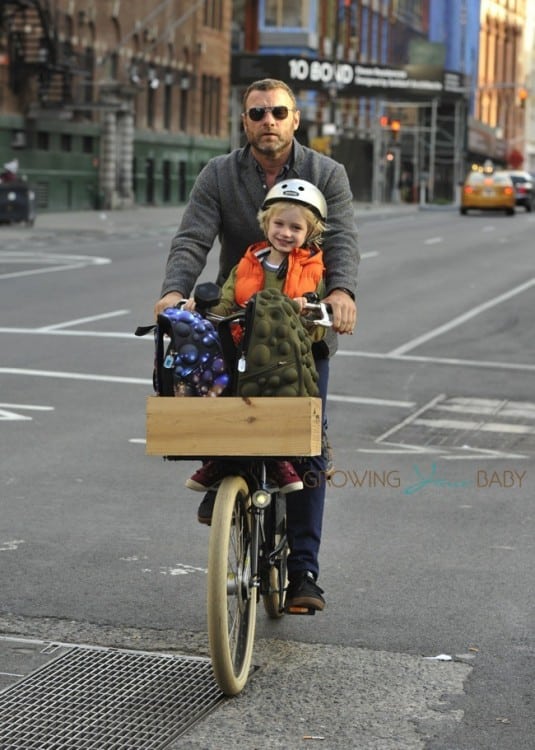 The family, who now spends most of the year in California where Liev shoots Ray Donovan, is back in New York City while Naomi films Demolition at Coney Island.
{INFPHOTO.COM}
---
[ad]