It was a family day out for Naomi Watts, Liev Schreiber, and their boys Sasha and Sam on Sunday. The family was photographed hanging out at the Brentwood market picking up some fresh produce.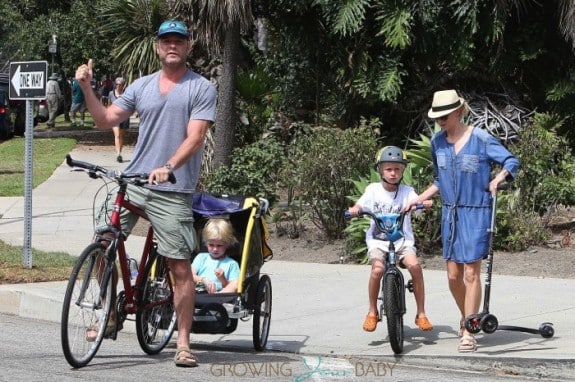 Naomi did double duty carrying Sasha's bike and then his scooter when it was time to ride home.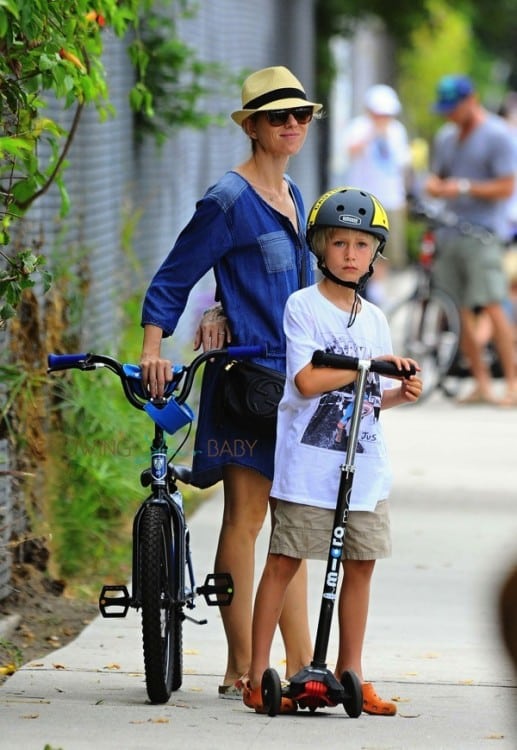 While at the market they visiting the petting zoo and fed some of the baby goats.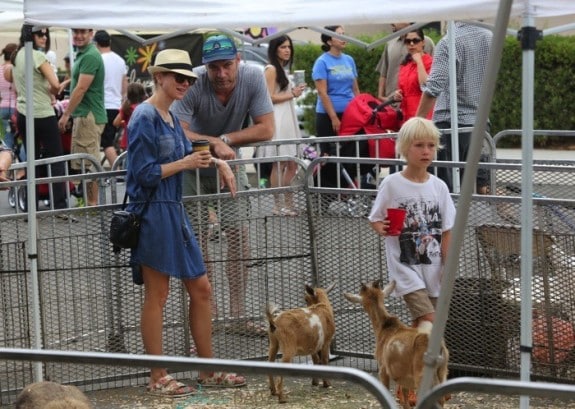 Liev recently told the Huffington Post that juggling work, family and their relationship takes a lot of work on all sides.
"It's really difficult," the actor admitted. "You do your best. You both have to compromise and you both have to work for each other and for the kids, and you have to figure out how to maintain a happy, healthy relationship."

"It's finding time for each other," he said. "That's the trick to any relationship, you know. Finding time to really be present for each other."
This applies to all relationships – not just for celebrity families.
"It's like any family," he told host Alyona Minkovski. "It's a challenge. For us even more so because we both like to work so much. That's just the nature of two actors together, and, in her case, a very talented, very successful one."
Liev and Naomi are often spotted out biking or at the beach with their boys. Whatever their formula is – it is definitely working!
{INFPHOTO.COM}