Losing a baby or not being able to conceive is a unbearable weight that many women carry with them everyday.  An emotional subject to discuss, fertility issues can create a time where women who are having trouble conceiving, or those who unable to carry a baby to term feel like they are alone.  Every year we know that between 17-22% of women lose their pregnancy within the first few weeks.  Fifty to 80% of those early losses are reported to be due to chromosomal abnormalities.
Jaime King was one of those women.  For many years she struggled to have a baby.  This week she took to social media to let other moms that #youarenotalone.
"For all the struggling women & moms out there who think they are alone — this is truth about conceiving my son and struggles after," she wrote in an Instagram post(that was mistakenly deleted) "(Eight years) of pain & undiagnosed (polycystic ovary syndrome) & Endometrioses… 5 miscarriages, 5 rounds of (In vitro fertilization), 26 (Intrauterine insemination), most with no outcome, 4-1/2 years of trying to conceive, 26 hours of brutal labor, early delivery (because) of sudden preeclampsia, tearing and tearing after the stitches were in once I was home."
Because celebrities are often guarded when it comes to their personal lives, we don't normally hear about the struggles they experience behind the cameras.
In the past actresses like Elisabeth Banks, Aisha Tyler, Brooke Shields, Courteney Cox and Sarah Jessica Parker have spoken publicly about their fight to conceive.
What I love about Jaime's message was that she responded to the women by committing to support them.  Her second post, which is still on instagram, noted that keeping the dialogue open will 'spread awareness to young women in pain, families struggling privately & all women hurting in any, shape or form in this area.' And ended by saying, 'I love you, I support you and I am here for you.'
The post definitely started an important conversation that allowed women to share their struggles.  One user ecutri responded,
'5 years of assisted "trying" – 5 attempts at IVF, 2 miscariages (singleton and twins) and our last frozen embryo awaiting a blood test on Friday. I am not alone in my struggle and there are awesome support communities. I'm praying this little embryo is my take home baby and I am so sad to hear your story but so happy you finally achieved your dream. You are a wonderful mother <3'
On Sunday, Oct. 6, 2013 Jaime and her husband Kyle Newman welcomed their son James Knight.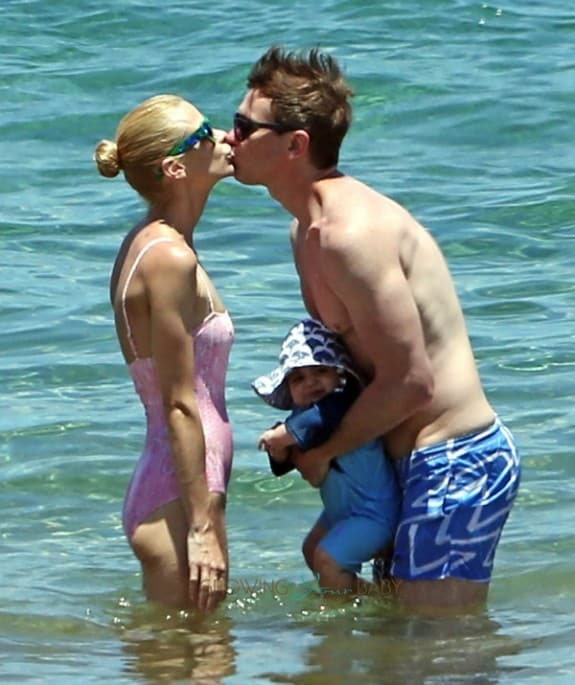 In May she told ABC News,
"This baby was a long time in the making and I feel like the universe put a little extra magic dust in him. He's like the happiest, most joyful, social and loving [baby]."
---
[ad]